This is a guide of how to start a Blog for beginners.  There's a ton of information available on Pinterest these days.  Most people starting a blog express a desire to make money from their blogs.   Don't worry if everything is not perfect in the beginning, you can tweak and improve as you go along. Think of your blog as a Bussiness, it must look professional.
If you're a recreational blogger, and you are not planning to monetize it, you can start a blog for free.   Maybe you've heard of Blogger, Weebly, and even WordPress.com before. On the free WordPress.com platform, for instance, you cannot customize your site, also no pluggings can be added and your site can be taken down if you've violated the Terms of Service. Enough of that for now.
This post contains affiliate links to Bluehost. This means that if you use my referral link to sign up for Bluehost, I might receive a small commission at no extra cost to you.  For more information, you can see my full disclaimer HERE
So, if you want to monetize your blog, please do not use a free platform.  When you self-host your blog, you have more control over the content and your site, and it also can be monetized.  What it comes down to is that you buy a domain name and hire a company to "host" your blog.  I recommend Bluehost. It's not that expensive – around USD 3.95 PER MONTH. They offer a FREE domain and 24/7 support.
Steps to guide you on how to start a Blog for beginners:
Decide on a profitable blog niche on a topic that you're passionate about.
Choose a simple Blog name that you feel comfortable with.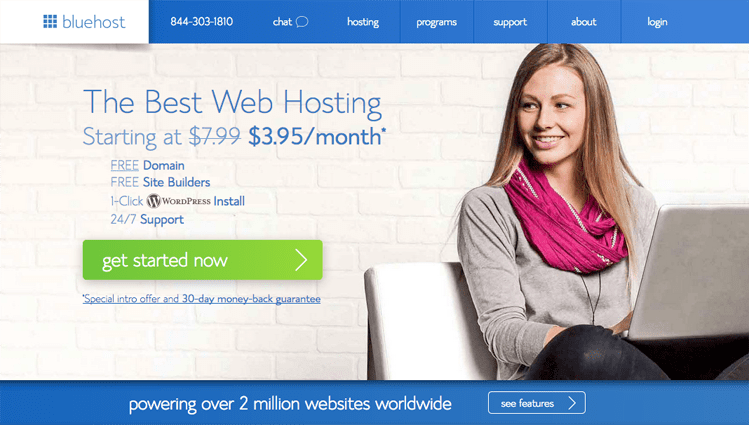 Now you can choose your plan as there are a few different options: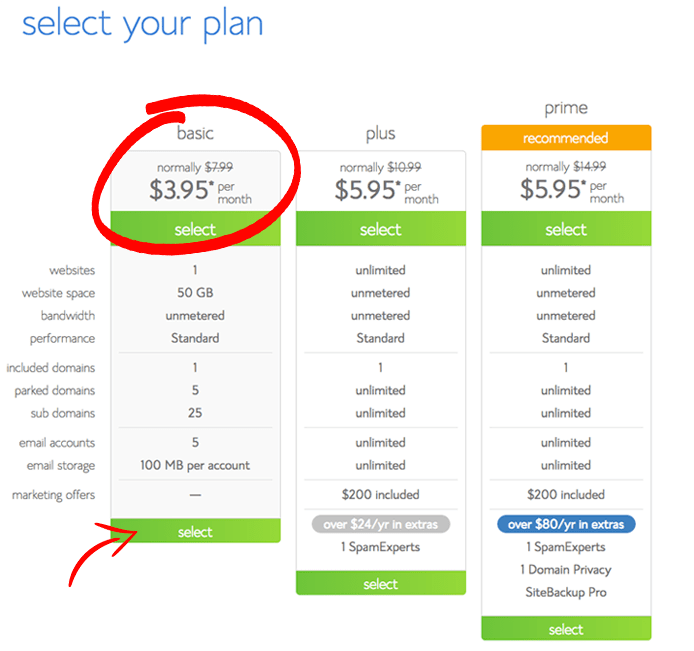 Purchase your domain name, complete all your details, select the package that you want:
Type your chosen domain name here.  If that name is not available, you will be informed. If it is, proceed.
Please remember that the email address is the one you are going to use for your blog.  Complete all your details as required. Next step: Select the package that you want.
Next step is to complete this section of the Billing information: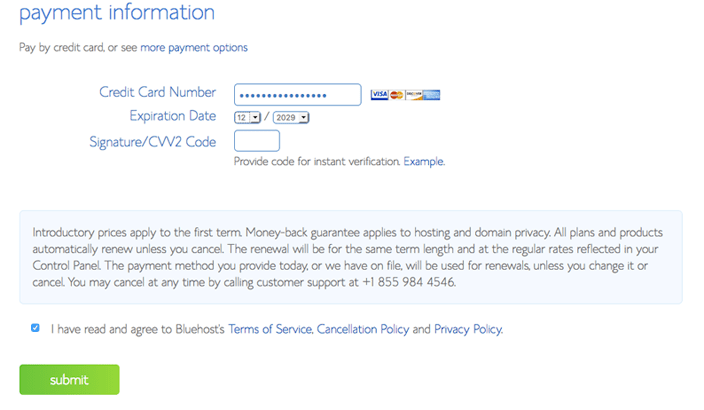 Now, you have to create a PASSWORD for your account.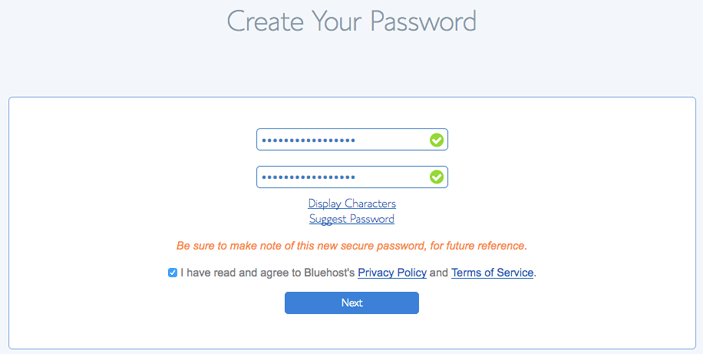 Install WordPress.org: pick a theme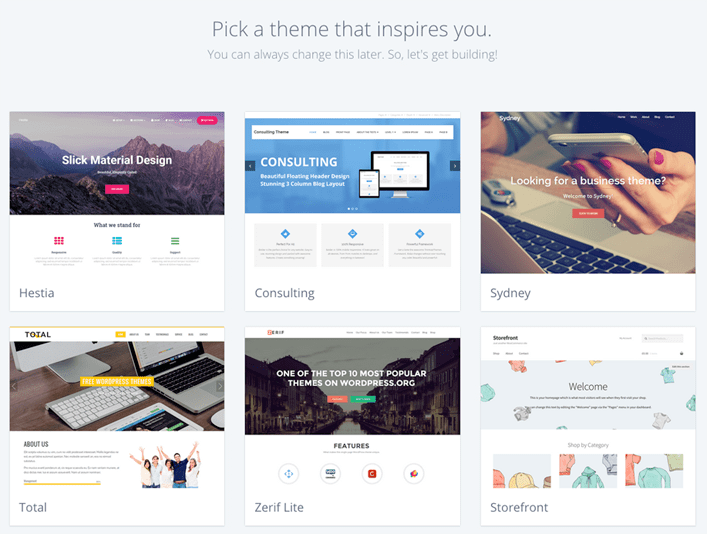 After you choose your Theme: the screen will look like this:
  Customize your blog – Click START BUILDING – and the screen will look like this: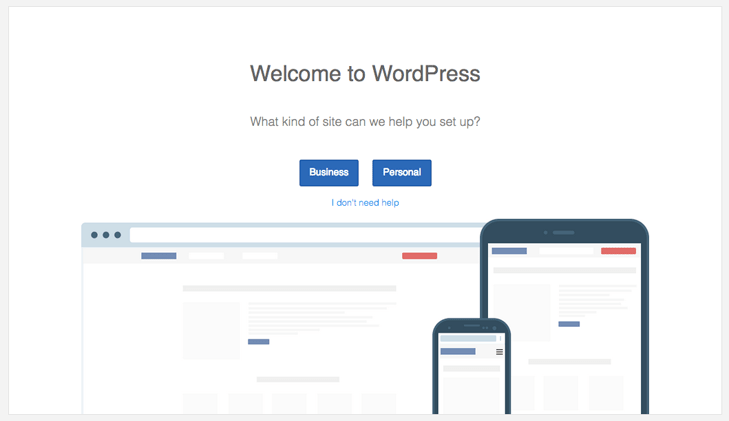 You can choose between Business or personal  – you can choose business even if your business is not set-up yet: After selection, the page looks like this:
 Now you can start creating blog posts, but before you publish them, make sure that your website has an SSL            certificate and is secure.  This means your domain must start with https://  as opposed to http://   Another pointer is to make sure that your URL is correct: https://yourwebsite.com/post-title.  Lastly, create a Newsletter sign-up form – the only way to contact your readers directly.
Another few pointers to do right now:
Connect Google Analytics
Install plugins: recommended- Yoast SEO, SumoMe, Pretty Link, WP Smush, Pinterest Pin it Button
Write you're-  About Me page and add good pictures of yourself
 Write you're Disclosure page – when you're going to use affiliate links on your blog you must have a disclosure page, disclosing all affiliate links on blog posts.
 Launch your Blog:
The Site Title will be your domain name aka blog name – mine is Shoutincolor, and Site description, what your blog is all about. Click next step, and you are finished! Yeah, you are now the pride owner of your very own self-hosted blog!
Click next step, and you are finished! Yeah, you are now the pride owner of your very own self-hosted blog!
 Design Pinnable images to pin on Pinterest:
Use Pinterest to drive organic traffic to your blog.  Use contrasting colors in your Pins and make sure they are readable with a large font.  Ther's a ton of free stock images that you can use to drive traffic to your blog.
Monetizing your blog:
Really, the easiest way to do this is to run advertisements on your website.  Google AdSense is best if you are new to blogging because they do not penalize you for just starting out with just a few page views.
So, start today and invest in your future and use this guide on how to start a Blog for beginners! You won't regret it.
---
Pin it for later!
Loved this guide on How to start a blog for beginners,? Be sure to pin it to your Pinterest boards for quick reference!