We all get those snacking days! These easy keto snack recipes are delicious and will keep you in ketosis even though it feels like you're cheating!
With lots of crunchiness,  some sweet and salty at the same time, and some so devious, you won't be able to put them down! They will satisfy any nagging craving and keep you full till your next meal. Paired with high-fat dips, its the perfect way to up your fat intake for the day.
All of these keto snack recipes are really easy to prepare and can easily be worked into your daily macros to suit your low carb lifestyle. Eating on a Ketogenic Diet does not mean you have to deprive yourself of snacks!
Lchf snacks are made with healthy ingredients that will aid in weight loss. You can easily prepare these treats and keep them in reach for when you feel peckish and in need of a little energy boost!
This post may contain affiliate links.  This means that if you use my referral link to buy something, I might receive a small commission at no extra cost to you.  For more information, you can see my full affiliate disclaimer HERE 
---
I am sure you've heard about the Ketogenic Lifestyle, check out this updated & expanded bestselling program, The Keto Bundle. It's a 60-day guide on how to fuel your body with fat and heal yourself by adopting the lchf lifestyle.
---
Keto Snack Recipes:
1. Low Carb Chips:
You can enjoy this grain-free chips with your favorite dip or salsa. Not 100% like a corn chip, but a great substitute.
Salty, crunchy and great tasting, what more do you need? Guacamole perhaps?
From: beautyandthefoodie.com
2.  Zucchini Chips:
These oven-baked zucchini chips are a really healthy snack. A quick tip is not to put too much oil on before baking because it tends to become soggy.
Devour them within an hour or two, because they can lose their crispiness.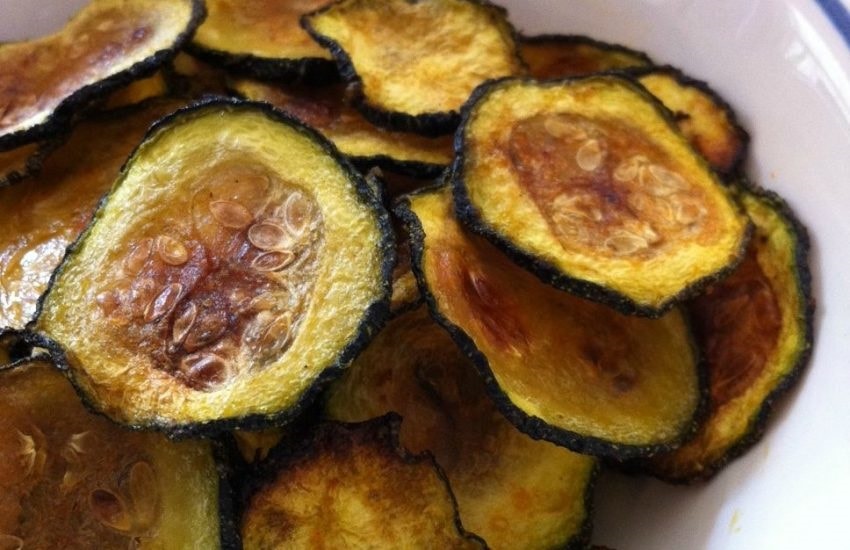 From: ohsnapletseat.com
3. Radish Chips:
These radish chips are a great alternative to potato chips because we all do sometimes crave something salty.
Boil the thinly sliced radish first, and then fry them in palm oil! Yummy.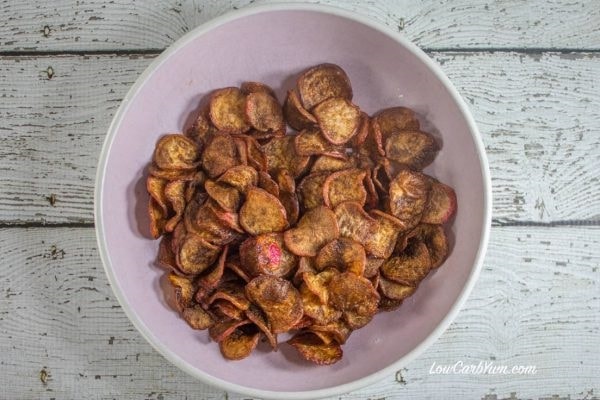 From: lowcarbyum.com
4.  Roasted Cauliflower Popcorn:
Cauliflower is such a versatile vegetable. This popcorn is a steal, for sure! Really tasty an crunchy.
If you crave something salty, why not give this cauliflower popcorn a try!
From: pureandsimplenourishment.com
5.  Keto Pork Rind Puppy Chow:
You guys, this taste so darn good! Crunchy, a little bit of sweet and chocolatey!! Its a win for me!
Follow the link beneath the picture for a step by step tutorial.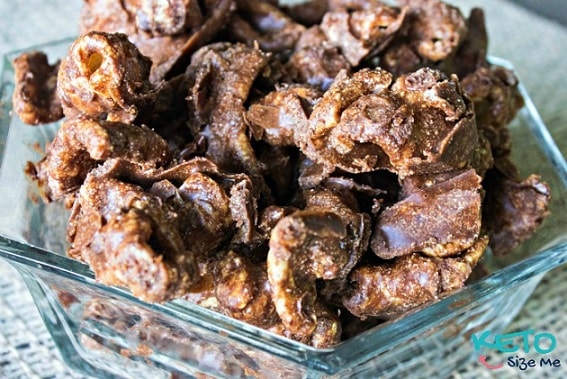 From: ketosizeme.com
6.  Peanut Clusters:
Snack on these after your workout or after dinner,  to up your fat and carb intake. They absolutely taste wonderful and they're good for you!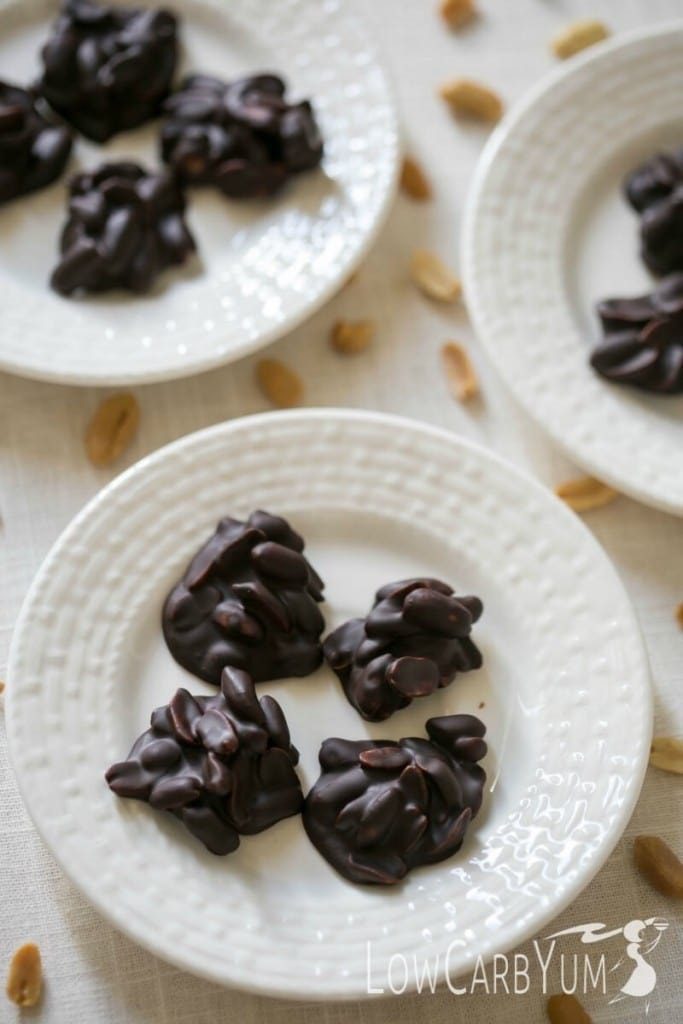 From: lowcarbyum.com
7.  Caramelized Coconut Chips:
Crunchy, salty, sweet and crispy coconut chips. It sounds divine. So, if you cannot make up your mind whether to snack on something salty or sweet today, try these!
This salty/sweet snack is a winner for sure. Follow the link beneath the picture for instructions.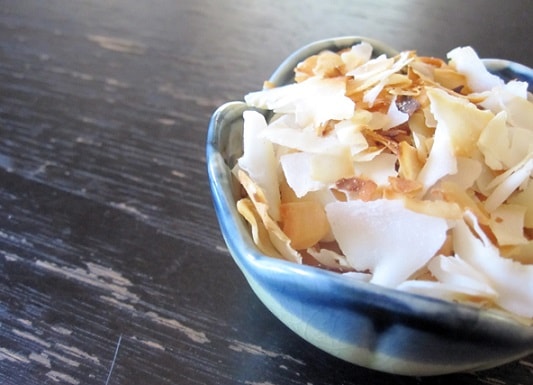 From: meljoulwan.com
8.  Homemade Crackers With Rosemary and Olive Oil:
A Keto diet does not mean you are being deprived of comfort food! This recipe is easy, cheap and made with healthy ingredients.
This recipe yields about 30 crackers, plenty for everyone in the family! Comfort food indeed!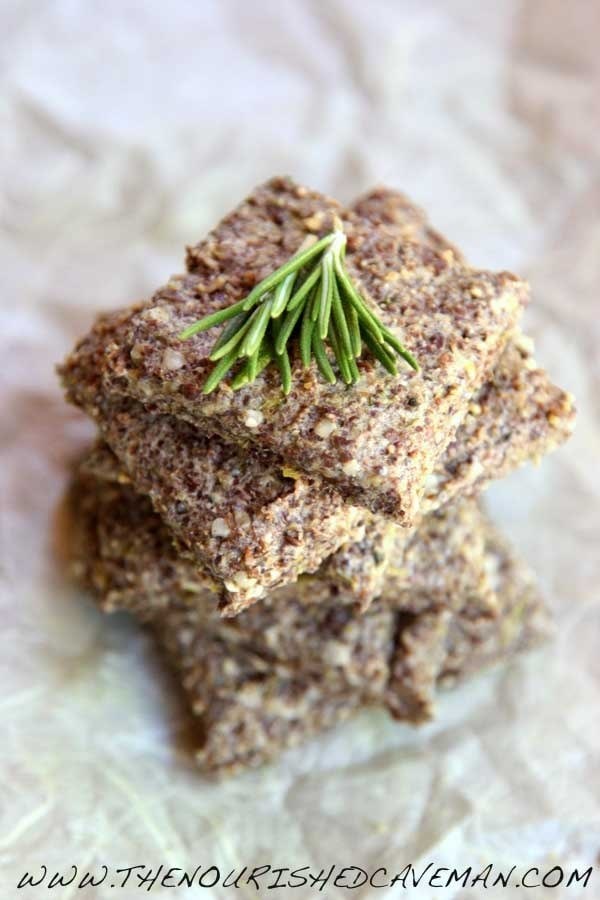 From: thenourishedcaveman.com
9. Keto Chocolate Fudge:
Fudge is definitely one of my favorites when it comes to sweet snacks.
This recipes yields about 16 squares. Only 103 Calories, and 0.6 net carbs per square!
From: ketodelivered.com
10. Pumpkin Pie Bites:
These pumpkin pie fat bombs are a real winner and super delicious. They are made with pumpkin and coconut butter!
Guys, you have to make this one!
From: tasteaholics.com
---
If you are still unsure about the Lchf lifestyle, I would recommend these balanced keto weekly meal plans. You'll receive weekly meal plans for 7 days as well as a shopping list, straight to your inbox!
---
You might also like these Keto friendly recipes:
---
I really hope you enjoyed this guide to Keto Snack Recipes and feel inspired to start your own Lchf lifestyle! Let me know if you have any suggestions or tips in the comments below.
Loved these Keto Snack Recipes? Pin it for later!
If you loved this awesome roundup of Keto Snack Recipes, please pin it to your Keto board on Pinterest!