So who can resist bread, not to mention keto hot pockets? You do not have to be hungry in order to lose some weight!  These keto hot pockets are good for breakfast, lunch, dinner or even dessert. You can choose.
The fat head dough is so versatile and workable, the possibilities, endless. You can use this dough for pizza crust, cinnamon rolls, nachos and lots more!
You can make the dough beforehand and have it ready when the kids arrive back from school. It is really quick to assemble and will be ready in no time.
Otherwise, you can do meal prep over the weekend and prepare a few keto hot pockets for the week.  Pop them in the freezer and heat in the microwave, when needed.
You can literally use any filling.  I can dream up some wonderful fillings like pulled pork and cheese, or bacon, egg, cheese and mushroom, and what about chicken and mayonnaise, or ham, egg, cheese and tomato, and also mince, bell peppers and cheese, and even cheese and tomato!
Trust me, you do not want the one to be missing out on these fabulously Keto hot pockets. They are so damn good!
This post contains affiliate links, which means I may earn a small commission if you purchase something through one of my links, at no extra cost to you. Please see my full affiliate disclaimer here
Keto Hot Pockets:
Who would thought that when you're on a Ketogenic diet, you will be able to eat hot pockets! They are delicious, quick and easy to make.
When you're starting out on a Ketogenic diet, take it slow. Do your research and keep an open mind. I suggest counting your macros. You can eat these delicious hot pockets as part of your daily nutrition.
If you want to know more about the Keto diet, be sure to check out this insightful e-book: The Keto Bundle – Updated & Expanded.  This complete guide will provide you with meal plans, recipes and so much more. Definitely worth every penny!
1. Pizza keto hot pockets:
I will definitely try this one over the weekend.   I am always keen for a pizza and a little something to drink when I relax.
There is a big variety of toppings you can try that resembles your favorite pizza:  pepperoni, cheese, glazed onion, tomato. The list is endless.
2.  Ham and cheese keto hot pockets:
Good old ham an cheese, always a winner.  Reminds me of my childhood days, toasted ham and cheese before school with a steamy cup of coffee. Nothing wrong with that!
3.  Bacon and egg keto hot pockets:
Crispy bacon, fried to perfection to tingle your taste buds. Mixed with creamy egg and don't forget the cheese. This is perfect for school lunch boxes or an afternoon snack for the kids.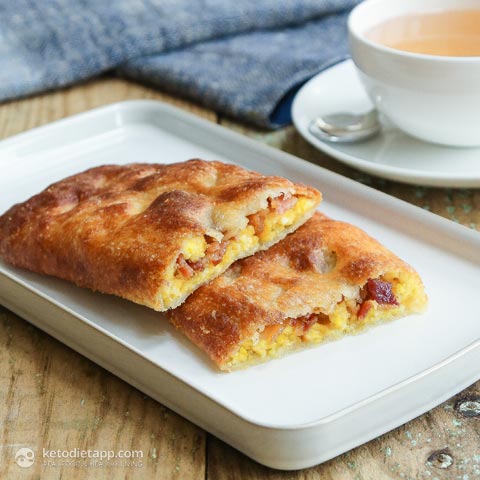 4.  "Apple" pie keto hot Pockets:
Now, who says you cant have "apple" pie for dessert.  This blogger used zucchini with great success.  Nothing like a lazy Sunday afternoon with a piece of apple pie and a dollop of cream.  Absolutely scrumptious with a cup of fresh tea or coffee.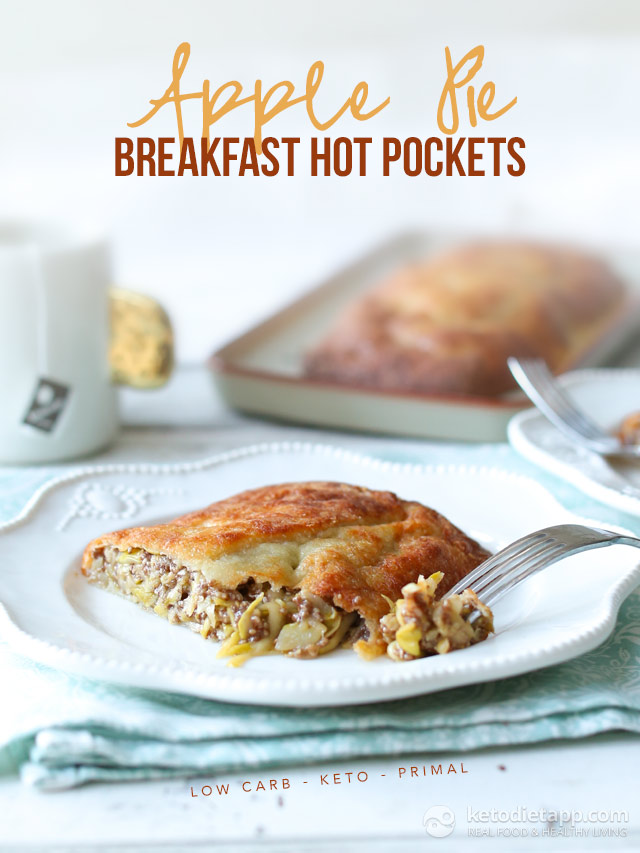 5.  Roast beef keto hot pockets:
Not everyone has time to on their hands to make food, starting from scratch every day. You can use leftovers of roast beef to make this delicious roast beef keto hot pockets.  Remember to add lots of cheese!
6.  Cauliflower crust keto hot pockets:
This is something completely different.  Cauliflower crust hot pocket with ham and cheese. I am sure you will love this. I think I would prefer it hot, freshly made and still crunchy. As a kid, I loved cauliflower, brings back some fond memories.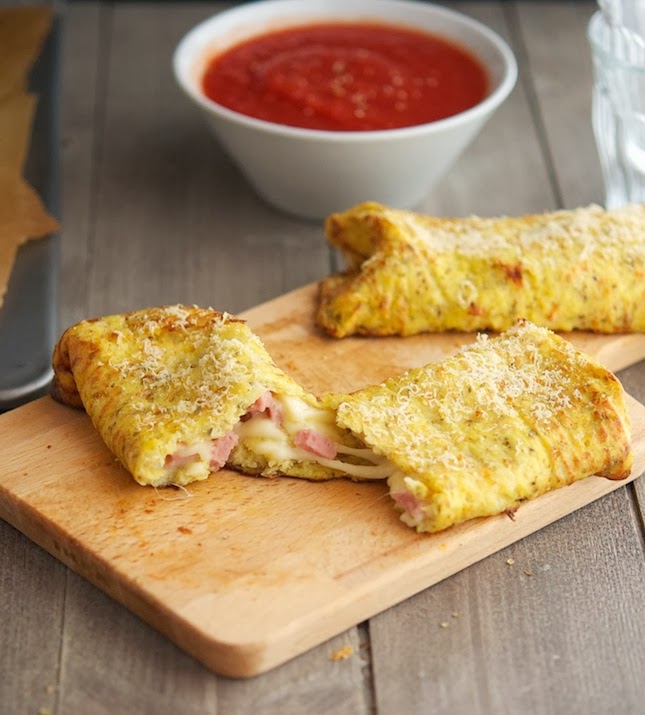 7.  Egg and sausage keto hot pockets:
Now, who does not love breakfast sausage? It's filling and gives a lovely flavor and taste to this absolute genius keto hot pocket. I cannot resist!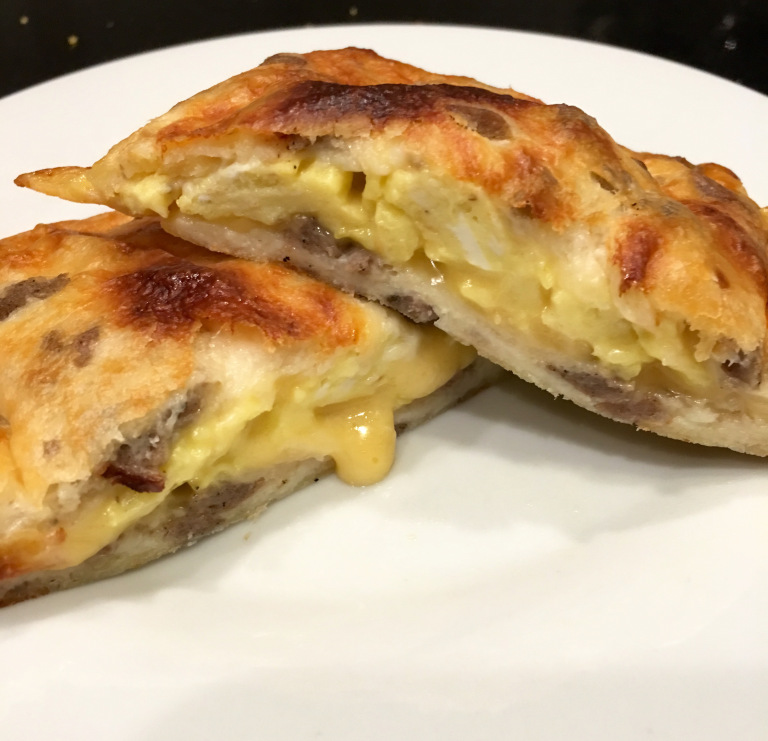 I hope you enjoyed this amazing collection of Keto hot pockets! To keep it available to you at all times, save this pin to your boards on Pinterest.  You can also follow me on Pinterest, for more sewing hacks, organizational ideas, and recipes!
You might also like these Keto friendly recipes:
Keto Fat Bombs For Weight Loss
Grain-Free recipes for better health: Breakfast