It happens to most of us. It's Saturday night and you have a craving for something sweet! Keto mug cakes to the rescue! They are quick and easy to make in your microwave.
I have rounded up some of the best keto mug cakes to satisfy your sweet tooth.
Keto Mug Cakes To Satisfy Your "Sweeter Side":
You will actually feel that your not on a ketogenic diet when you have them! They are all low carb and really simple to prepare. You can easily fit them into your daily macros and they won't throw you out of ketosis.
This post may contain affiliate links.  This means that if you use my referral link to buy something, I might receive a small commission at no extra cost to you.  For more information, you can see my full affiliate disclaimer HERE 
---
I am sure you've heard about the Ketogenic Lifestyle, check out this updated & expanded bestselling program, The Keto Bundle. It's a 60-day guide on how to fuel your body with fat and heal yourself by adopting the Lchf lifestyle.
---
1. One Minute Keto Chocolate Mug Cake:
It really only takes one minute in the microwave! Enjoy this low carb keto mug cake when you have a craving for something special.
The secret ingredient being Instant Coffee and topped off with whipped cream!
Net Carbs per serving: 5.1g
Found from: isavea2z
2. Blue Berry Mug Cake:
This 2-minute low carb keto mug cake takes minimal effort and is super tasty and moist.
Lavishly made with blueberries and cream cheese. Super delicious for sure!
Net Carbs per serving: 7g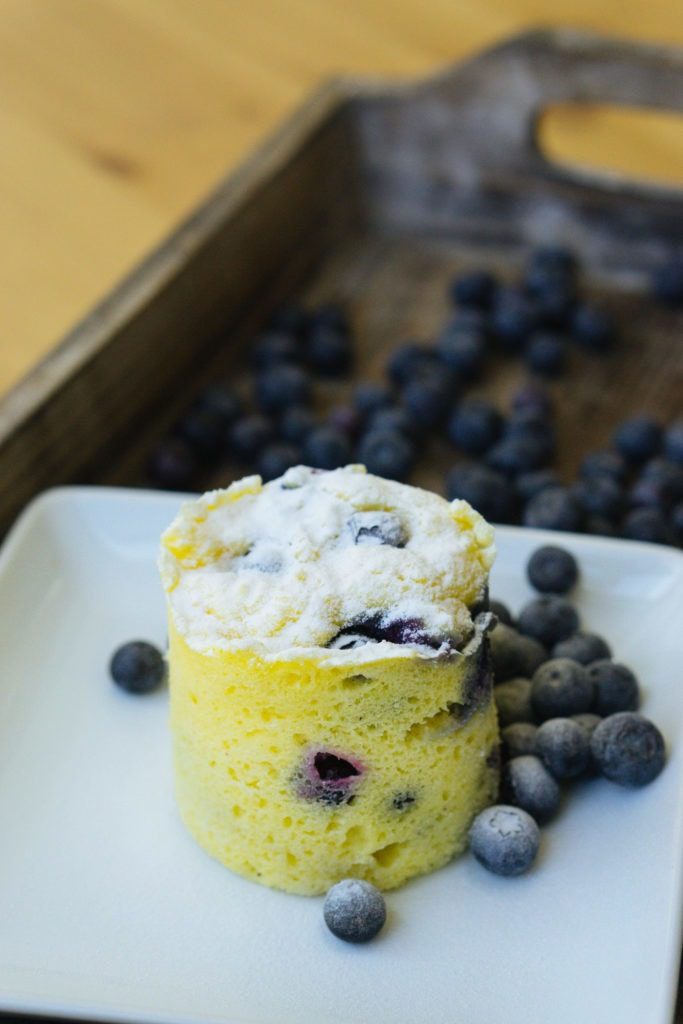 3. Lemon Mug Cake:
This zingy lemon glazed mug cake is super delicious, low carb, gluten free and keto friendly. You can also add a few poppy seeds for variation.
Ready in 3 minutes, with hardly any washing up to do! A real winner I would say!
Net Carbs per serving: 3.7g
4. Peanut Butter and Chocolate Mug Cake:
Combining peanut butter and chocolate is truly a winning combination.  It is not only scrumptious but also a good choice to up your fat intake for the day.
Per Serve:
Calories: 498
Proteins: 13g
Fat: 47g
Net Carbs: 5.5g
5. Chocolate Keto Mug Cake:
This one is most definitely a brownie-like chocolate mug cake. Best of all it only takes one minute in the microwave.
Nett Carb per serving: 4.2g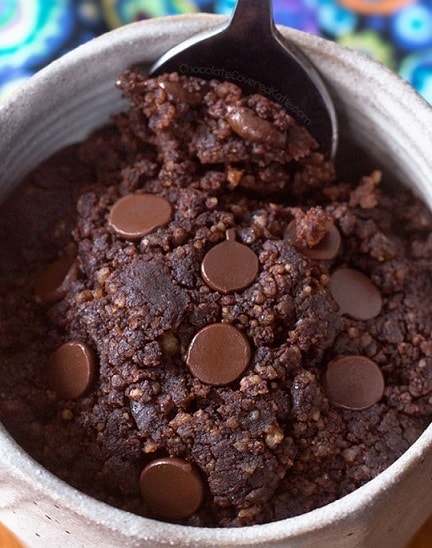 6.  Sugar-Free Nutella Mug Cale:
Molten lava "Nutella" Mug Cake – it sounds too good to be true, but believe you me, it is!
With only 7 ingredients it is low carb, sugar-free and keto friendly.
Total Nett Carbs: 5.5g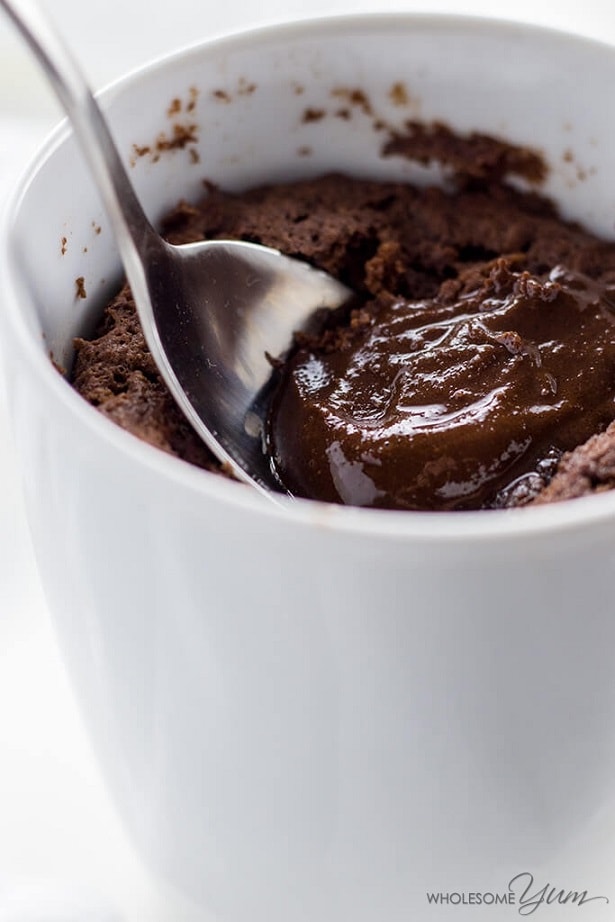 7.  Keto Vanilla Mug Cake:
This mug cake is protein packed, super fluffy and delicious!
This healthy keto mug cake is ready in 1 minute and is keto friendly.
8. Cinnamon Roll Mug Cake:
This moist, fluffy cinnamon inspired mug cake is keto friendly with a glaze on top.
Quick and easy with lots of protein and fiber to keep you on track with your Lchf lifestyle.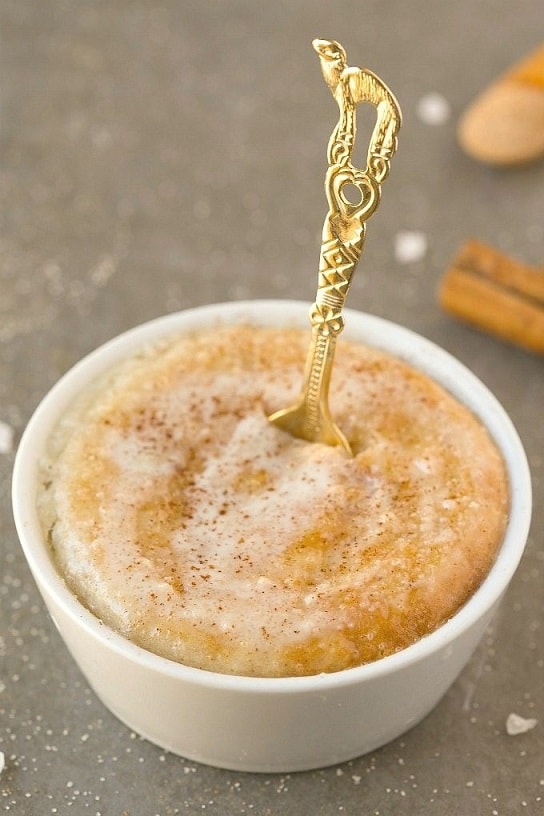 9.  Red Velvet Mug Cake:
What a beautiful little mug cake, and so delicious. With lots of potassium, folic acid, and antioxidants from the beets.
Super scrumptious and on point regards to your health!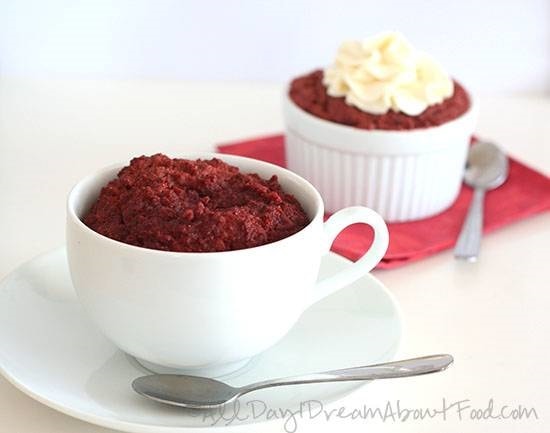 10. Snicker Doodle Mug Cake:
There is nothing more comforting and easy than a quick dessert when you need it. This cinnamon low carb mug cake only takes 5 minutes to prepare and cook.
Total Nett Carbs: 5g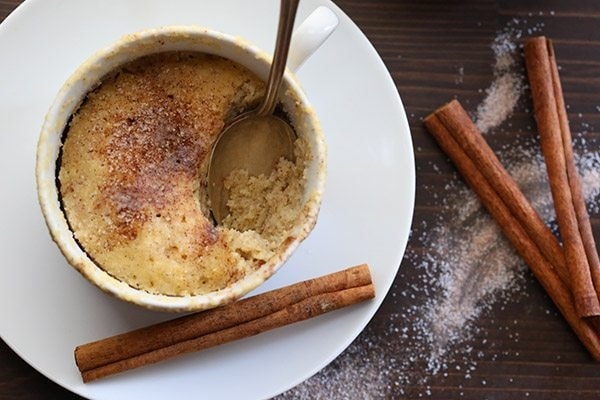 ---
Shop Related Products:
---
If you are still unsure about the Lchf lifestyle, I would definitely recommend these balanced keto weekly meal plans. You'll receive weekly meal plans for 7 days as well as a shopping list, straight to your inbox!
---
You might also like these Keto friendly recipes:
---
I really hope you enjoyed this guide to Keto Mug Cakes and feel inspired enough to start your Lchf lifestyle! Let me know if you have any suggestions or tips in the comments below.