I'm a huge fan of savory and sweet fat bombs!  Go ahead and try some of these Keto fat bombs for weight loss and you will be surprised how satisfied you are feeling throughout the day.
Yes, you should really include more saturated fats into your diet! We humans across the world have been brainwashed to consume only low fat, high carb foods in order to be healthy. But just look at the statistics, people are just getting more obese by the day! So why still encourage the population to still eat low fat, high carb diets?  It is about the money! Food companies need to make money, and they put all sorts of bad stuff in our food trying to make it tastier.
Keto fat bombs for weight loss are made of a variety of ketogenic ingredients,  such as butter, cream cheese, coconut oil, nuts, and seeds.  They are literally a mouthful of tasty fat to rev up your metabolism and curb your appetite.  Eat fat to burn fat! Plain and simple.
You cannot just stuff your face with them, rather eat the fat bombs as part of your LCHF diet.  You will want your body to go into ketosis and burn fat all day long.  Devour them sparingly during the day or as an after-dinner treat.
So enjoy this guide to Keto fat bombs for weight loss:
Maple & Pecan Fudge Fat bombs
Oh my word, I just love these, tastes like the real thing!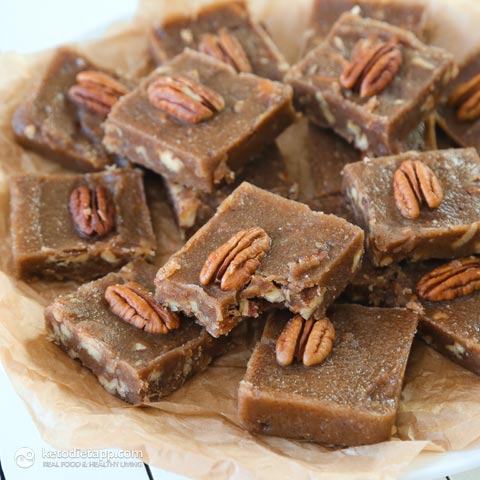 Keto Cheese Meatballs
These savory meatballs are really delicious and super quick to make.
Chocolate Coconut Candies
These no-bake chocolate coconut candies are very easy to assemble. They are sugar-free and really tasty.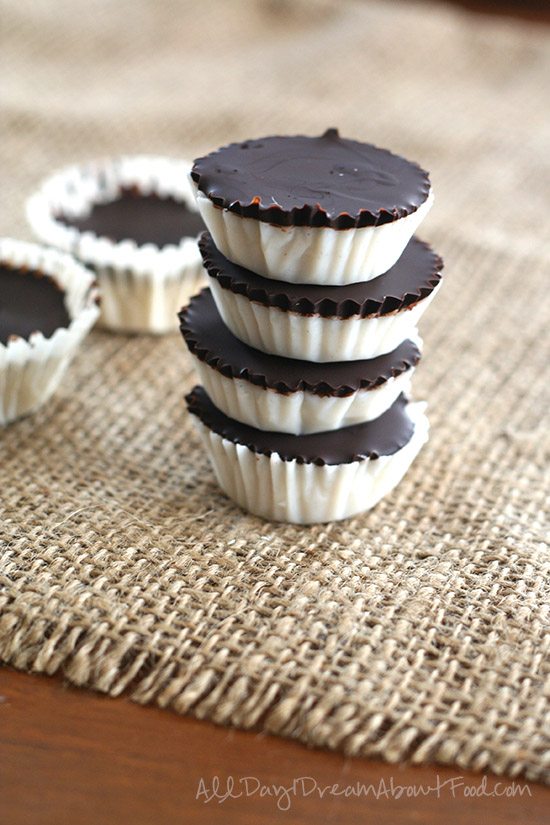 Jalapeno Popper Fat Bombs
These Jalapeno popper fat bombs are so tasty and they burst with flavor. You can snack on them thru out the day or even pack them in school lunch boxes!
Ingredient list:
3 ounces cream cheese
½ teaspoon dried parsley
3 slices bacon
½ teaspoon dried parsley
1 medium jalapeno pepper
¼ teaspoon garlic powder
Salt and pepper to taste
Strawberry Cheesecake Fat Bombs
Whats not to like, all of my favorite tastes in one bite! Strawberries and cream cheese, super tasty and super healthy.
The Ingredient list:
1/2 cup = 120 ml = 2.5 oz = 70 g strawberries, fresh or frozen
3/4 cup = 180 ml = 5.3 oz = 150 g cream cheese, softened
1/4 cup = 60 ml = 2 oz = 60 g butter or coconut oil , softened
2 tablespoons = 0.7 oz = 20 g  powderd erythirol OR 10–15 drops liquid stevia
1 vanilla bean OR 1/2–1 tablespoon vanila extract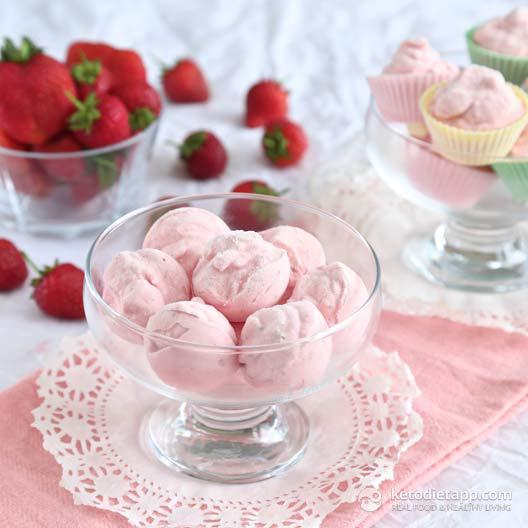 Bulletproof Coffee Fat Bombs
This looks so yummy, definitely going to try it.
The Ingredients:
1 cup creamed coconut milk or mascarpone cheese or full-fat cream cheese (250 g / 8.8 oz)
1/4 cup butter, grass-fed or extra virgin coconut oil (56 g / 2 oz)
2 tbsp MCT oil or Brain Octane Oil or more coconut oil
2 tbsp raw cocoa powder, unsweetened
1/4 cup Erythritol  or Swerve, powdered
10-15 drops liquid stevia extract
1/2 cup strong brewed coffee or caffeine-free chicory coffee (120 ml / 4 fl oz)
optionally: 1 tsp rum extract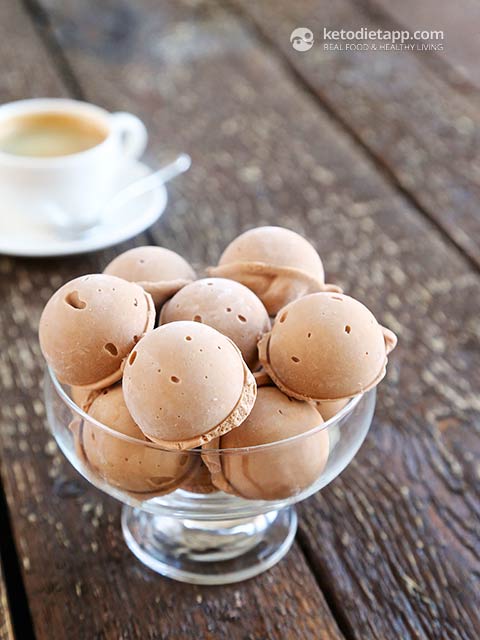 Keto Macaroon Fat Bombs
When you need to lose weight, you will want to use your body fat as source of energy, instead of dietary fat!
I created a new fat bomb recipe that will satiate my neeeeeeed for ice cream every night.
Ingredients:
1/2 cup Heavy Whipping Cream
1 teaspoon Vanilla
1/2 cup Coconut Oil
1/2 cup Sunflower Butter
2 tablespoons Cocoa Powder
1/3 cup Cream Cheese
1 teaspoon Cinnamon
3 tablespoons Grassfed Butter
2 teaspoons Coarse Sea Salt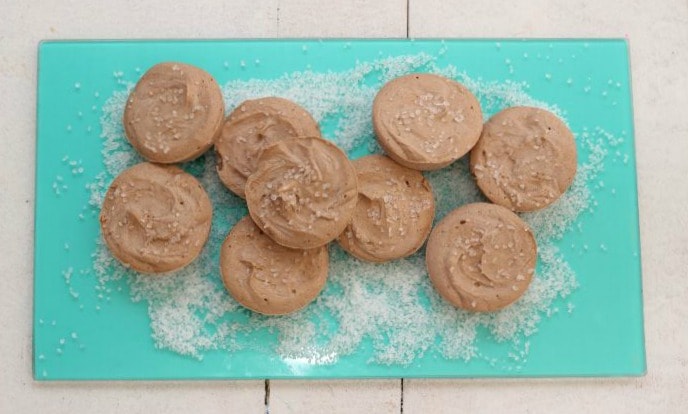 Bacon & Egg Fat Bombs
 I think that savoury fat bombs are simply better, as they are more sating and don't seem to trigger cravings.
Peanut Butter and Jam Cups
Ingredients
3/4

 

cup

 

raspberries

1/4

 

cup

 

water

6 to 8

 

tbsp

 powdered swerve sweetener 

divided

1

 

tsp

 grass fed gelatin

3/4

 

cup

 

creamy peanut butter

3/4

 

cup

 coconut oil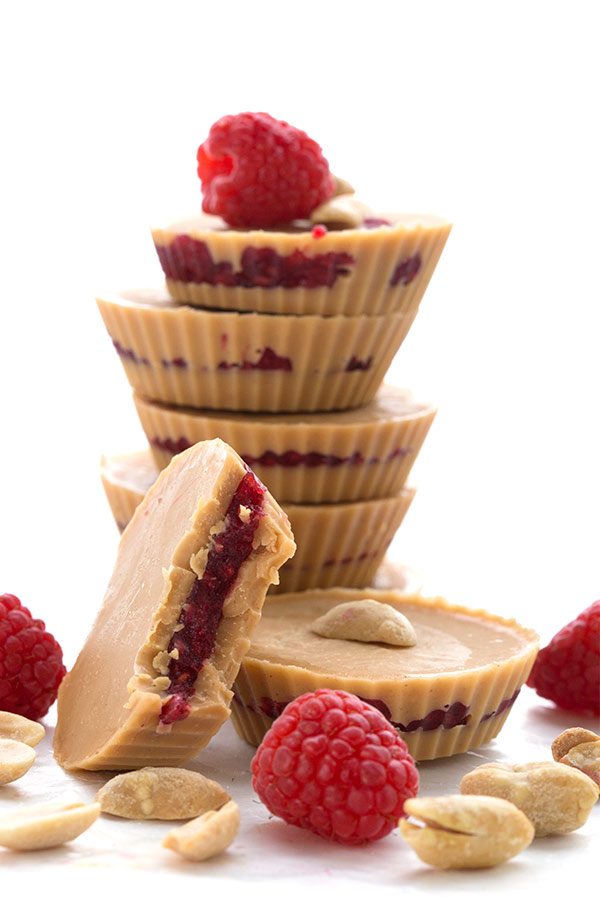 Hope you enjoyed this list of Keto fat bombs for weight loss! To keep it available to you at all times, save this Pin to your boards on Pinterest.  You can also follow me on Pinterest, for more recipes and ideas!
You might also like these Keto and Low carb recipes:
Keto hot pockets that you need in your life
Grain-Free recipes for better health: Breakfast