The search for Valentine's day recipes can be overwhelming, more so if you haven't even decided what to do for Valentine's Day. Well, why not stay home and cook!  It can be fun and a very romantic meal at home.  I have rounded up 20 Valentine's Day Recipes that will impress everyone,  and they all look absolutely amazing!
Whether you are cooking a romantic dinner for two or you have a family night planned, you will definitely find something amazing here!  Nothing says "I love you" like a home-cooked meal.
10 Amazing Valentine's Day recipes for dinner:
1. Bacon Roses:
From: instructables
Flowers make a nice gift to the friend that needs a smile or for that special someone in your life. Roses are even better. But sometimes even roses don't cut it. Sometimes you need something a little more non-cliché, something…extraordinary… Sometimes, you need BACON.
2.  Heart Shaped Pizza:
From: tiphero
If you don't have much time to create a gourmet Valentine's Day meal, then here's your sweet, simple answer. Just use a ready-made pizza and cut it into the shape of a heart. Bake it and serve it with your favorite wine and a side salad for a perfectly easy and romantic dinner.
3.  Valentine's "Show the love" Salad:
It's a cute way to show your love to those around you.
From: joandsue.blogspot
4.  Valentine's day Soup and Sandwich:
Looks very appetizing!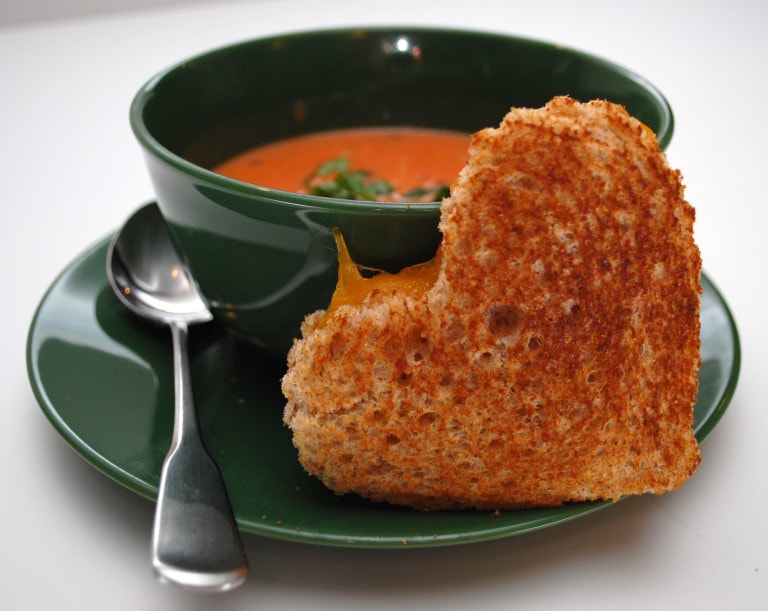 From: makemyselfathome.wordpress
5.  Heart shaped Meatloaf:
It's easy to make and something that everyone will love on Valentine's Day!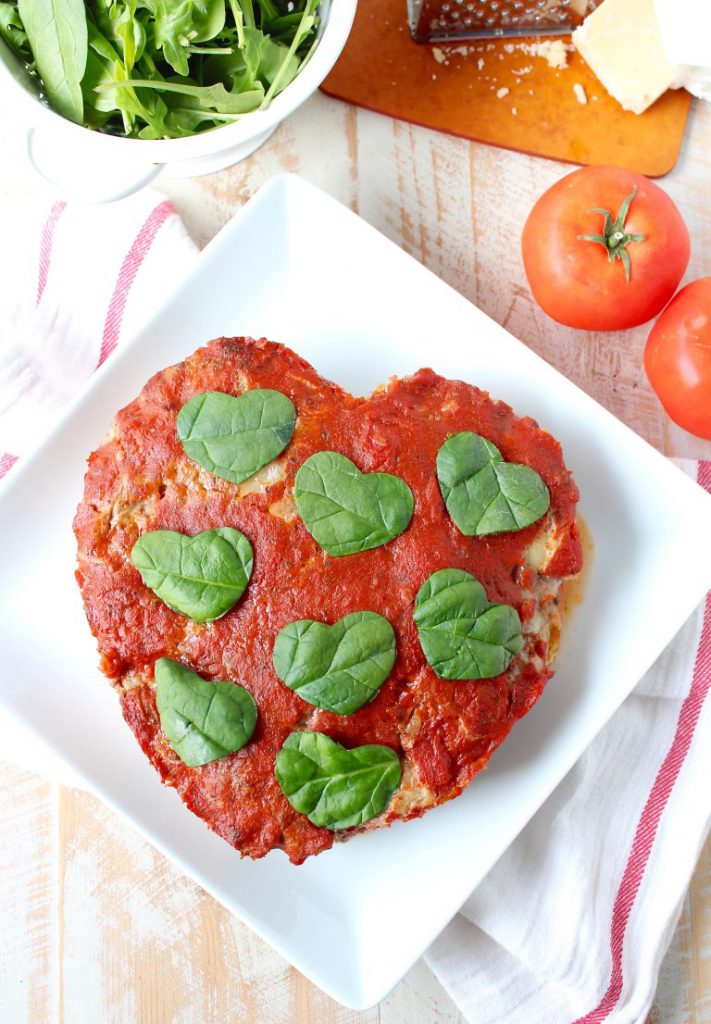 From: whitneybond
If you're looking for the perfect Valentine's Day dinner that's both really delicious and captures the festive spirit of Valentine's Day, then this Heart Shaped Italian Meatloaf is where it's at!
6. Surf and Turf for Two: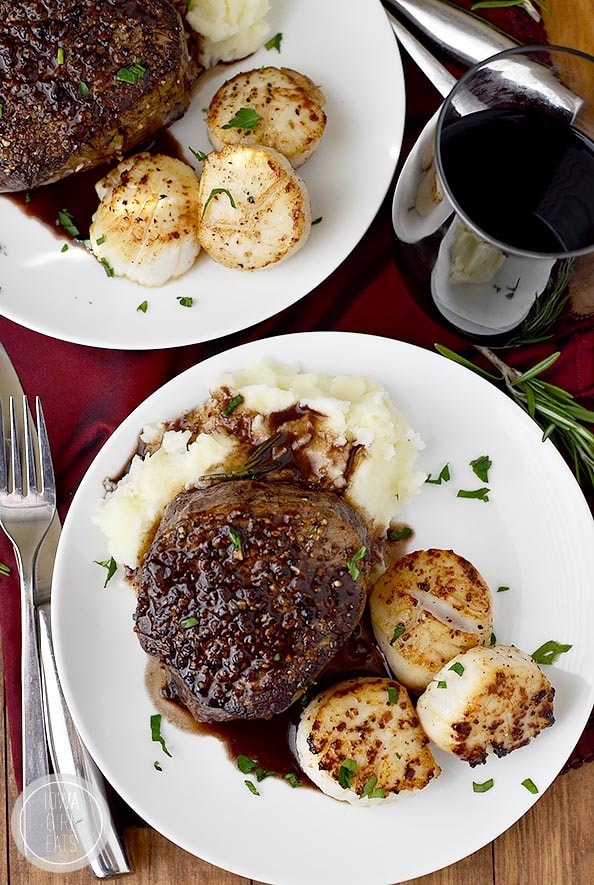 From: iowagirleats
Surf and Turf for Two with sea scallops and filet mignon with rosemary-wine pan sauce is an elegant, decadent dish to make with a loved one at home!
7.  Valentine's dinner rolls:
Hey, how cute are they!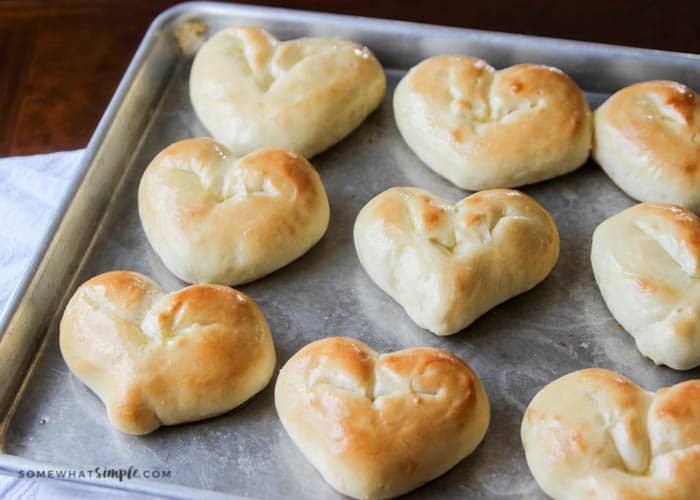 From:somewhatsimple
These Valentine's dinner rolls have become my new go-to because they are so easy and my girls think they are just about the best things ever.
8. Roasted potatoes: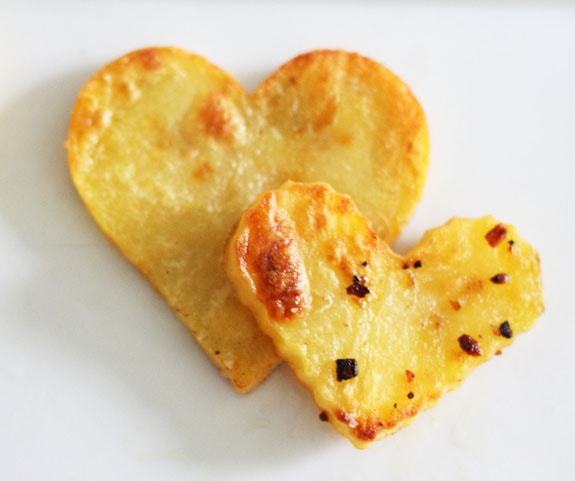 From: theshabbycreekcottage
Heart shaped roasted potatoes an easy side dish that brings the everyday ordinary into something that adds a little love to your plate!
9. Seafood Mac and Cheese:
Real comfort food.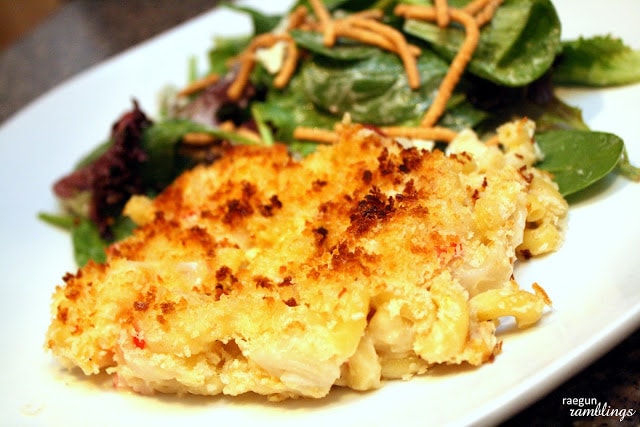 From: raegunramblings
 It's one of my favorite dinners because it's total comfort food with a little flair.
10. Resto stuffed Scollops:
Looks very  delicious and yummy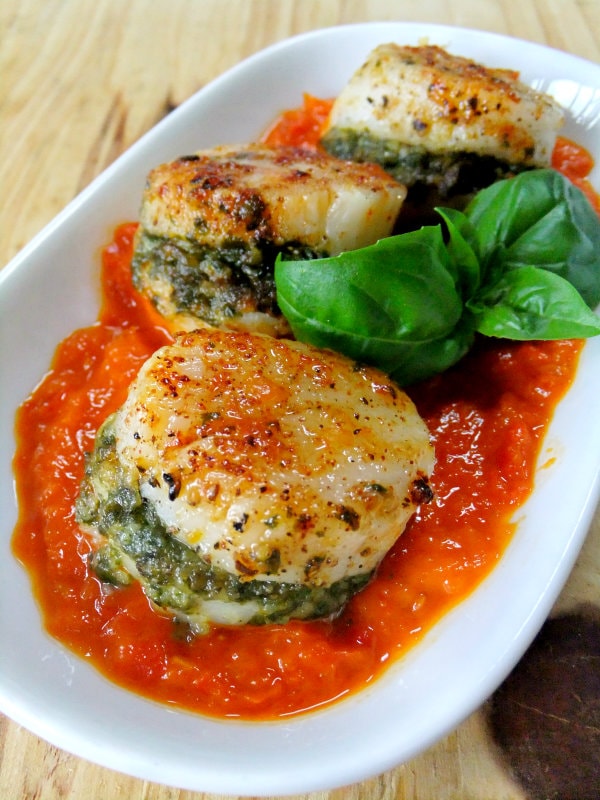 From: prouditaliancook
It's simple, healthy, quick to make and the summery basil pesto takes it right over the top!
10 Amazingly easy Valentine's day recipes for after dinner
1.  Strawberry Milkshake Cookies: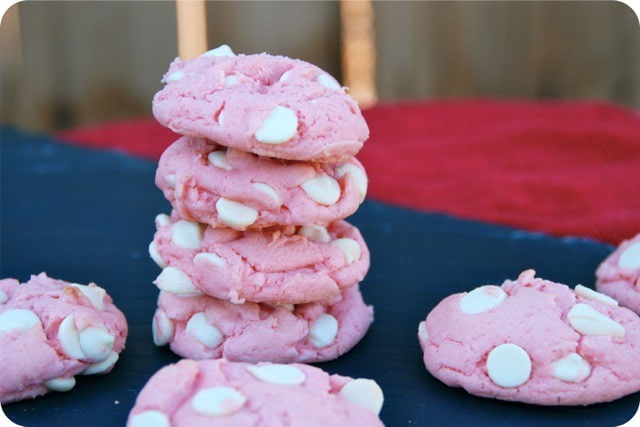 From: jessfuel
These cookies. They are different. For one thing, they are bright pink. It may be a little concerning to some, but I'll take it in the name of holiday spirit. These cookies are also super duper sweet! But guess what they taste like?  Strawberry Milkshake!
2.  Valentine's day Marshmallow Wands:
They are so easy to make and super delicious.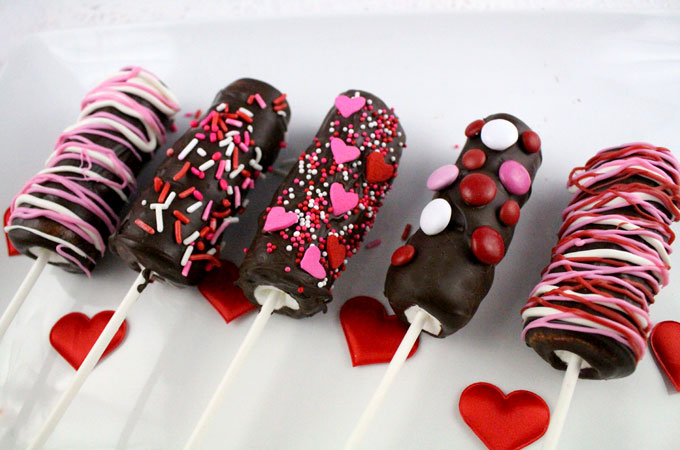 From: twosisterscrafting
The combination of chocolate and marshmallows is super delicious and they were very easy to eat.
3.  Sugar Cookie Hearts:
These cookies are extremely easy to decorate.  It only takes 3 colors of royal icing (red, white and pink) in 3 squeeze bottles and a  handful of toothpicks.
From:   seededatthetable
4. Valentine's day popcorn:
Sweet and salty popcorn and some Valentine's candy.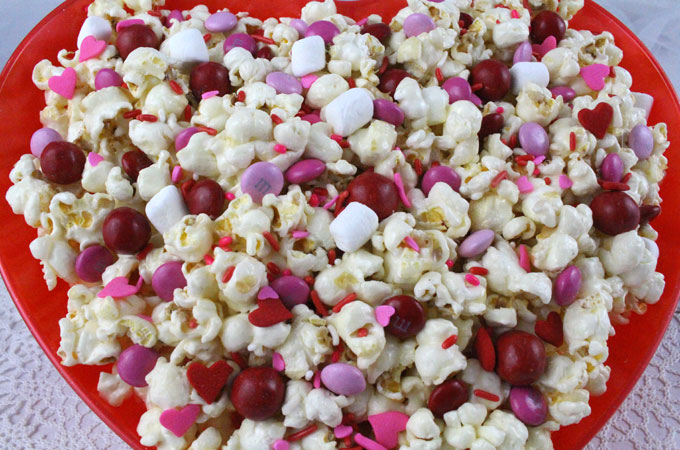 From:  twosisterscrafting
We decided to combine our tried and true sweet and salty popcorn and add some Valentine's candy to it to make this beautiful and tasty Valentines Day Popcorn.
5. Homemade Valentine's Day Slice N' Bake Cookies:
Looks and tastes super amazing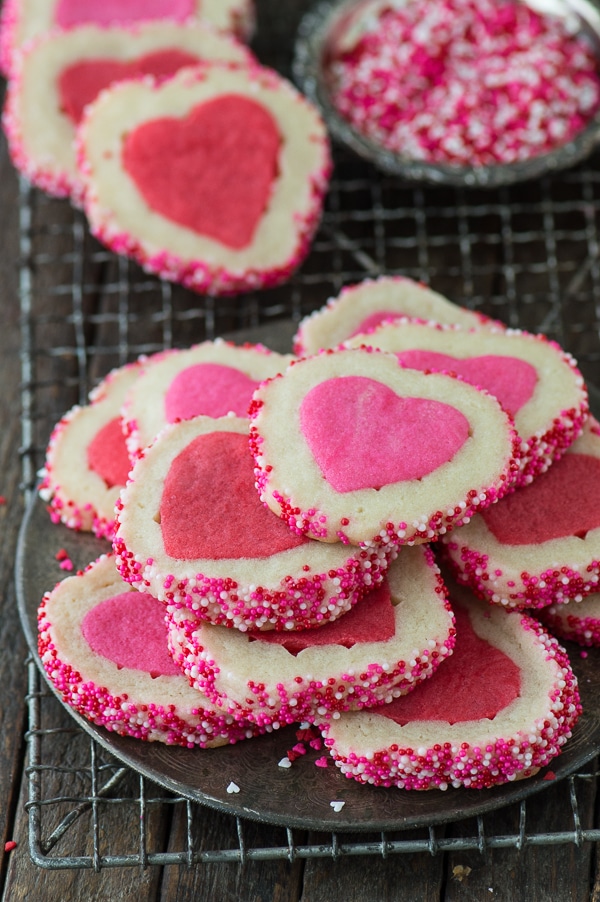 From: thefirstyearblog
6.  Valentine's cupcakes:
So in love with these!
From: lovefromtheoven
7. Cinnamon Spiced Heart Macarons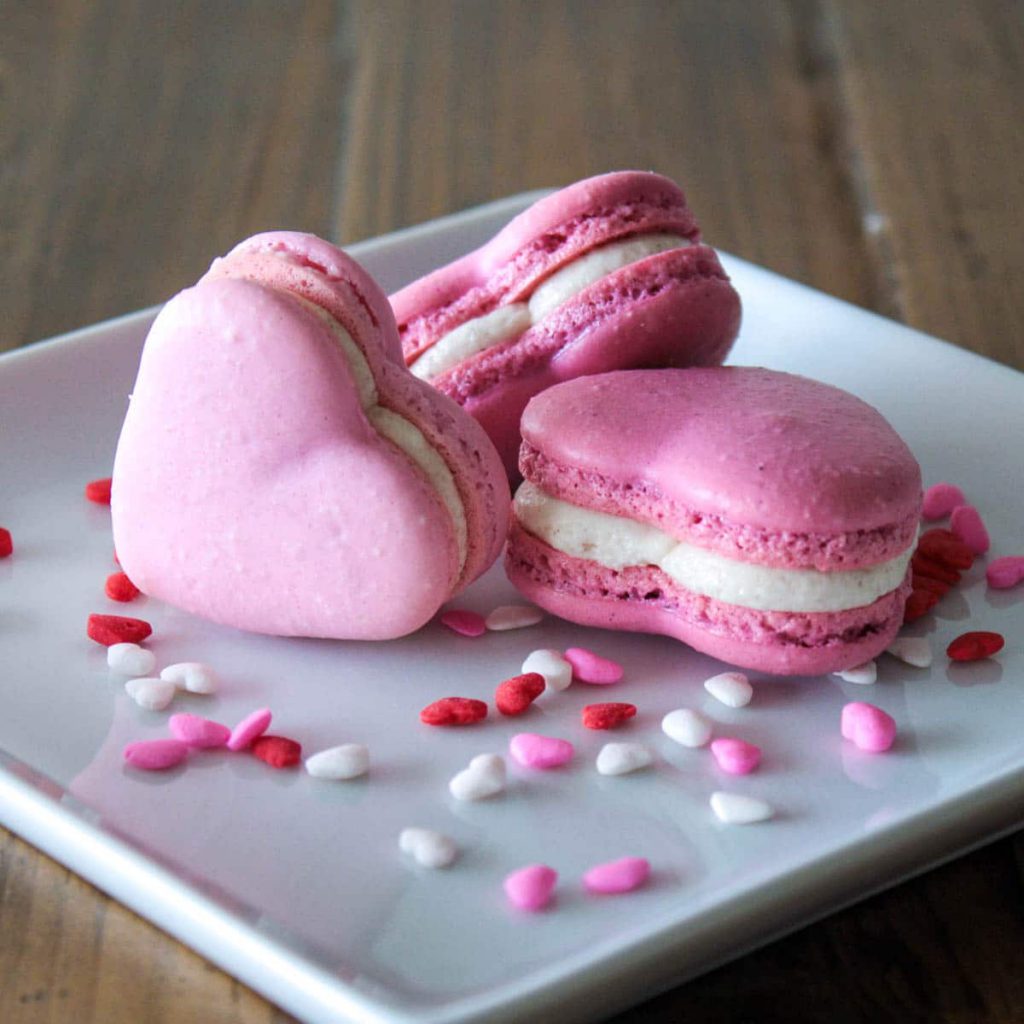 From: livforcake
what better way to celebrate Valentine's Day than with some pretty pink heart macarons?
8.  Red Velvet Milkshake: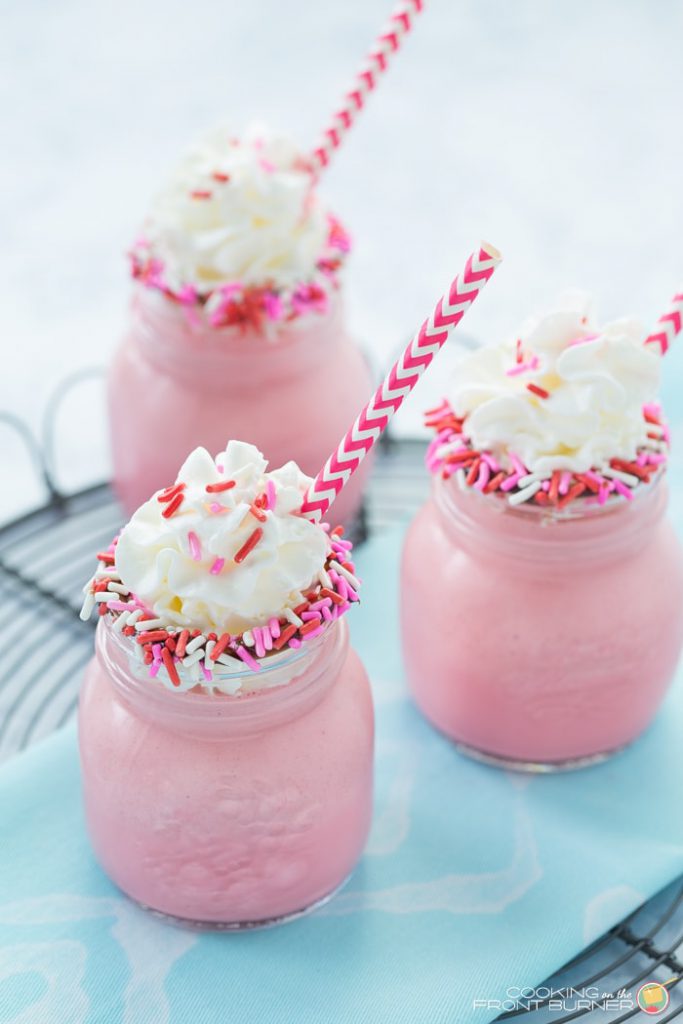 From: lilluna
if you love red velvet cake and milkshakes, then this Red Velvet Milkshake is calling your name!
9.  Unicorn Fudge:
From: sprinklesforbreakfast
I made some bright and colorful white chocolate Unicorn Fudge that is guaranteed to brighten up anyone's day.

10.   Chocolate Covered Pretzels:
From:   thepaperpinata  
 I think they make adorable little snacks and/or gift idea for Valentine's Day!
Wow, it's nearly Valentine's day and you probably should start making some plans. I trust that these 20 Valentine's day Recipes would come in handy.  Happy Valentine's Day! Please leave a comment and tell if you have more recipes to try out.
Hope you enjoyed this list of 20 Valentine's Day Recipes that I'm sure will impress everyone! To keep it available to you at all times, save this pin to your boards on Pinterest.  You can also follow me on Pinterest, for more recipes and ideas!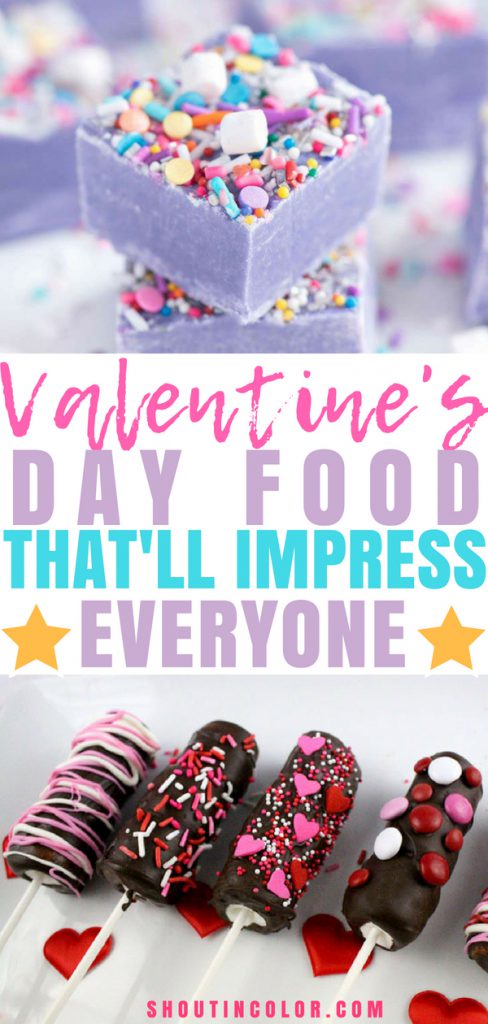 Take a look at all these wonderful Recipes I have lined up:
16 Easter Desserts That Your Family Would Love
Butternut Squash Recipes You Will Actually Use
Put An Egg On It: 10 Delicious Recipes you have to try
10 Instant-Pot Meals That Your Family Would Love
22 Desserts In A Jar You Have To Try