Easter is coming!  Celebrate Easter in style with these 16 festive Easter dessert ideas that your family would love! They are easy to prepare and fun to make.  A big variety, from cookies to cakes, and colorful bark, there is something here for everyone to enjoy this Easter. Involve the kids, they would love helping you make these delicious Easter desserts! Yum-yum!
Easter dessert ideas that your family would love:
Bunny mini cakes
BunnyMini Cakes are a fun Easter dessert that is both super adorable and a unique take on an Easter Cupcake. 
Happy Bunny Cupcakes
Bunny Dirt cups
The best part about these cute little Easter desserts is that they are super easy to make.  No really they are trust me.  Plus they are the perfect treat to have around for kids or to take to an Easter party!
Flower Pretzel Bites
This pretzel snack recipe combines salty, crunchy pretzels with sugar and sweet chocolate for an irresistible combination.
Purple Easter M&M Bark
Looking for treats for the kids this year, or something fun to make with the kids! Check out this Purple Easter M&M Bark! You can bet being the sucker for M&Ms that I am, this is going to happen in my house this year! Try it for yourself, beware though, after one bite, you will be addicted!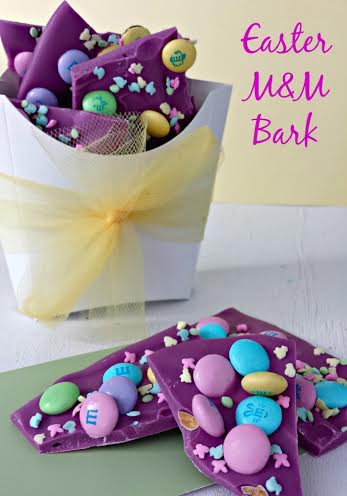 Decorated dipped pretzel rods
These dipped pretzel rods are the perfect treat when you want something a little salty and a little sweet.  But beware, these are addictive so I challenge you to just have one!
Easter Egg Oreo Truffles
 You may want to "hunt" for these long after the holiday is over. Plus, with only five ingredients and a few steps, this is way easier than dyeing Easter eggs, and whole lot tastier too.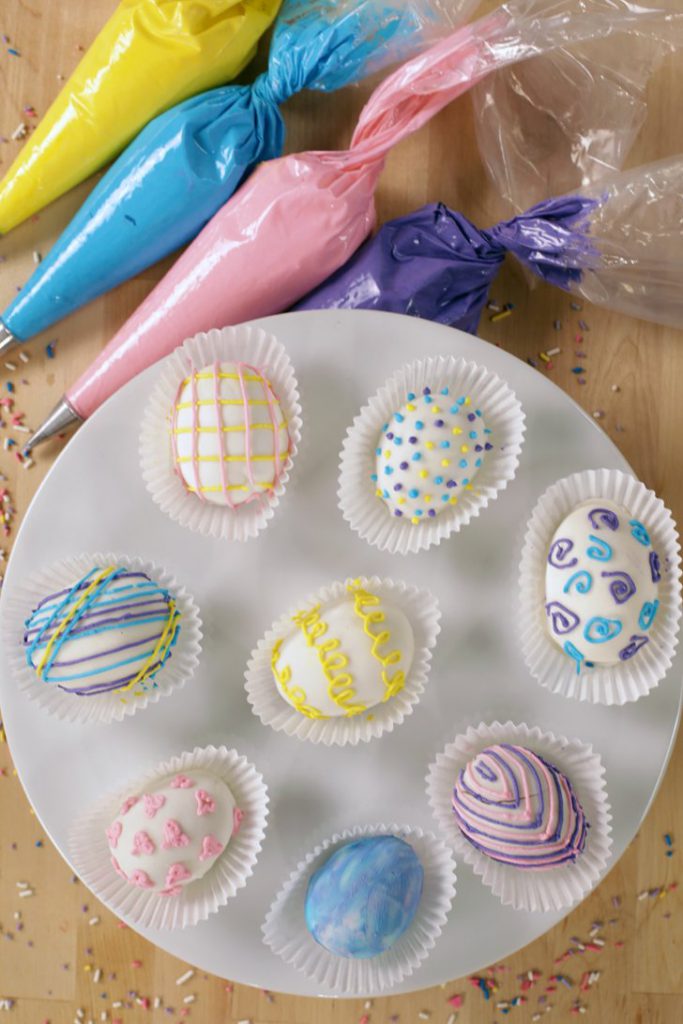 Birds Nest Candies
Easter Bunny Racers
Here come the Easter bunnies speeding down the bunny trail! Easter Bunny Racers are easy to make and fun for Easter decorations and Easter dessert tables–and they're yummy, too!
Cereal Treat Easter Eggs
These Cereal Treat Easter Eggs are made with marshmallows and fruity cereal. Shaped into Easter eggs they're a fun holiday twist on a classic no-bake treat!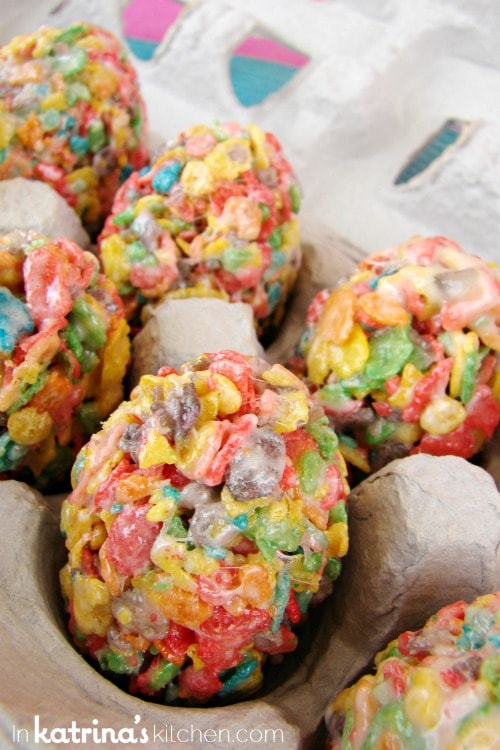 Chocolate Covered Peeps
So I am a Peep lover.  Since I was a little girl my favorite Easter candy has always been Peeps.  As any experienced Peep connoisseur knows, Peeps are best eaten after they have dried out for a few days.  It makes them oh so nice and chewy.
DIY Unicorn Easter eggs
So now we turned our Easter eggs into a cute sleepy eye unicorn with pretty tiny flowers from Michael's Stores.  A little hot glue, some flowers and a few vinyl sleepy eyes later, you have these irresistibly cute Easter eggs any unicorn fanatic will love.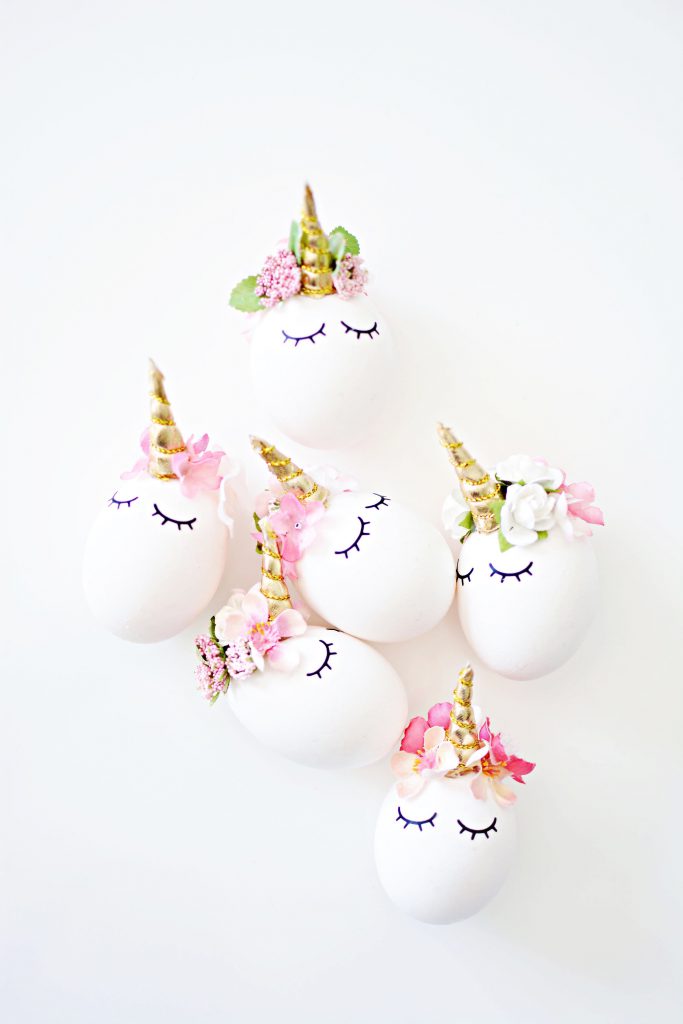 Cottontail bunny cookies
With its sprinkled-filled tail detail and side-profile smile, not only are these cottontail bunny cookies easy to recreate, they pack a punch of personality as well. If you're looking for a cute treat that's quick to decorate, these bunnies might be the perfect option to offer for your upcoming Easter celebrations.
Elegant Easter Bunny
Original bunny design was in Elle magazine (I think??)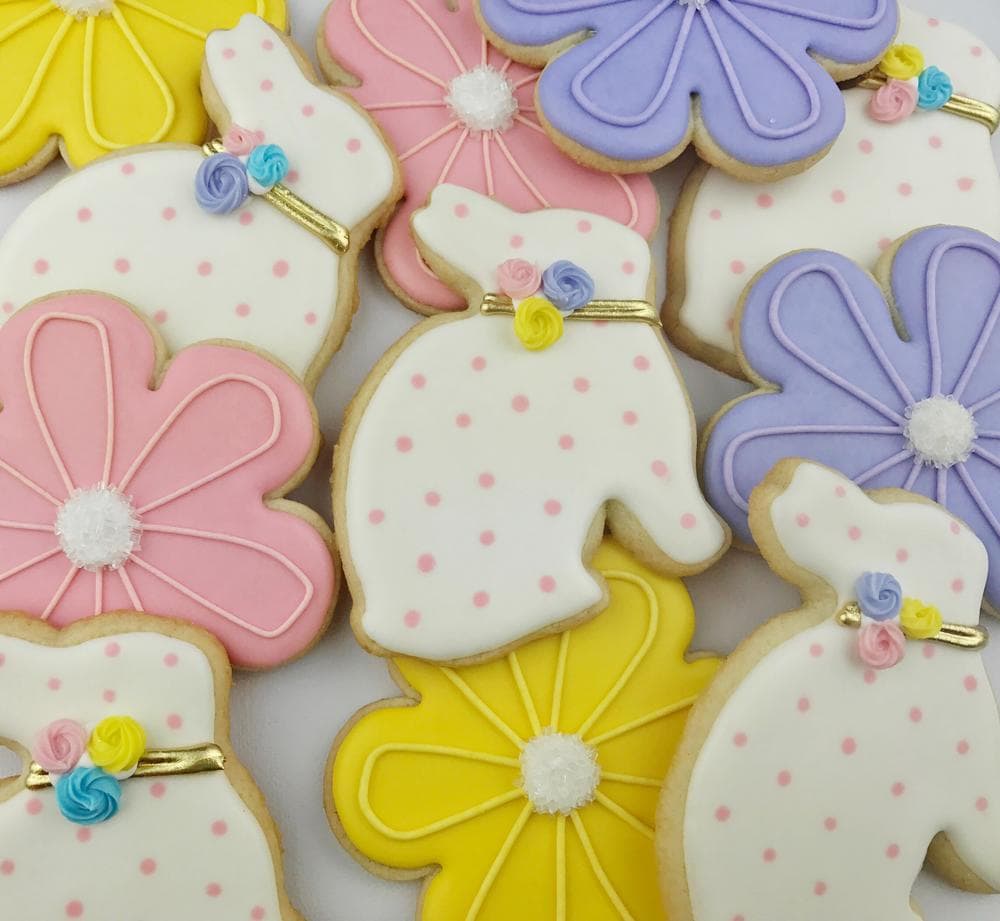 Coconut macaroon nests
I have loved sweetened coconut for as long as I can remember. When I was a boy, if I had a craving for something sweet, I would sometimes go into my Mom's baking cabinet and sneak a pinch of coconut from the bag. Into my mouth, that coconut would go.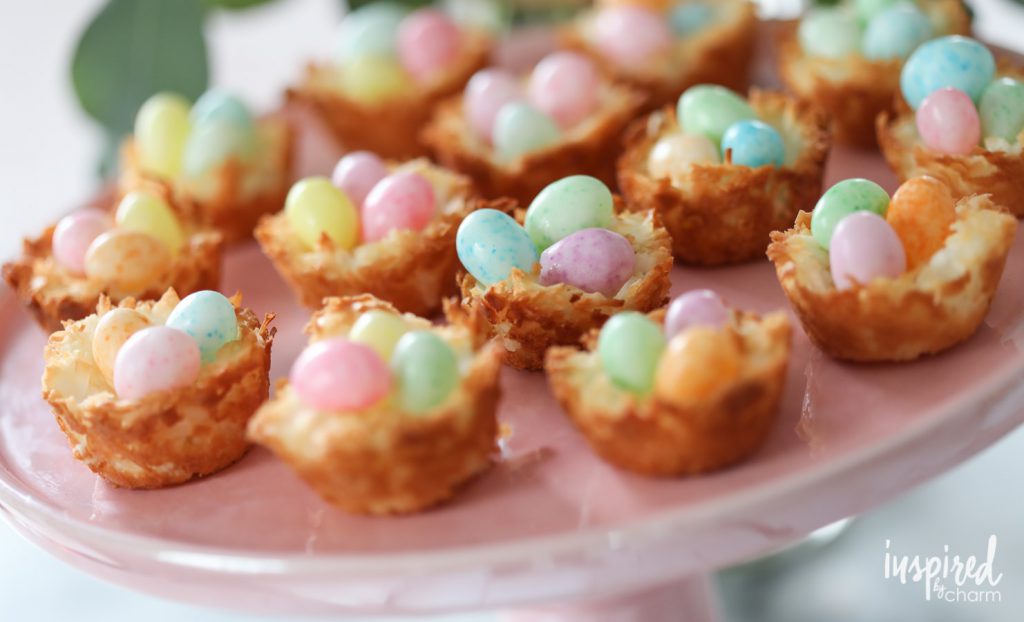 Easter Cookie Cups
Enjoy a sweet bite with the combination of sugar cookie and fluffy filling in a tiny cookie cup.
Hope you enjoyed this guide of 16 festive Easter dessert ideas that your family would love! To keep it available to you at all times, save this pin to your boards on Pinterest.  You can also follow me on Pinterest, for more recipes and ideas!
Take a look at all these wonderful Recipes I have lined up:
22 Desserts In A Jar You Just Have To Try
Butternut Squash Recipes You Will Actually Use
Put An Egg On It: 10 Delicious Recipes you have to try
10 Instant-Pot Meals That Your Family Would Love