These desserts in a jar are loaded with deliciousness and few extra calories! They are simply delectable and scrumptious. And who doesn't love mouthwatering deliciousness in their mouth!  Serve them  after dinner to satisfy your sweet tooth.  It is super easy and very quick to assemble.  These desserts are so tasty and versatile and really super quick to prepare. No need to slave for hours on end in the kitchen.
 I have rounded up these mouthwatering Desserts In A Jar, for your convenience:
1. Red Velvet Cake
Found from: sugarhero
Red Velvet Cake In A Jar is a whole new way to enjoy red velvet cake! These cute miniature jars have layers of red velvet cake and tangy strawberry cream cheese frosting, for a delicious single-serving dessert.
2.   Traditional Pecan Pie
Found from: culinaryenvy
These tiny Traditional Pecan Pie in a Jar have a deeply toasted, sweet, luxurious flavor.
3.  Smores Dessert Trifle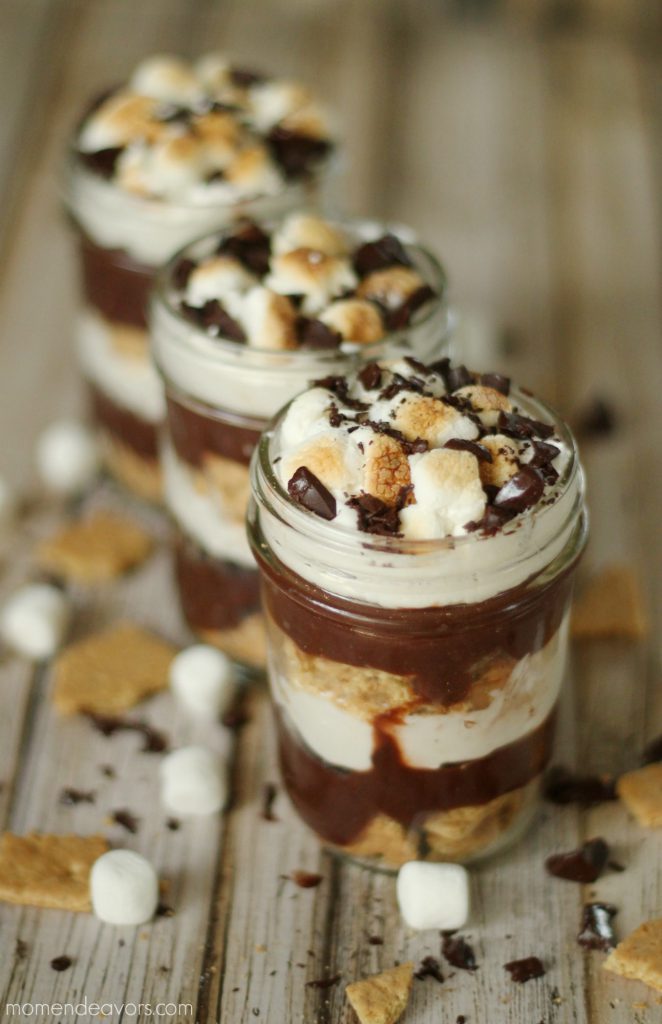 Found from:  momendeavors
Not only are these little s'more jars delicious, they look so pretty (and save your fingers from the gooey, sticky mess of traditional s'mores).
4.  Lemon Meringue Pie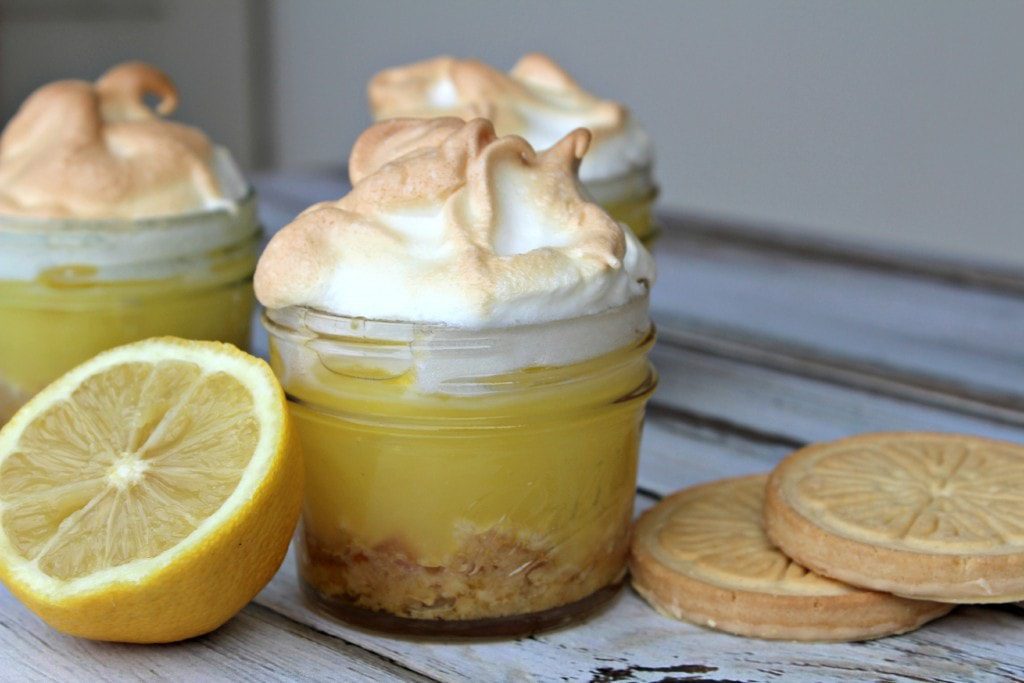 Found from: addicted2recipes
If you love lemon desserts as I do, this is the treat for you. The lemon flavor runs deep and the Girl Scout Lemonade cookies add a special flavor. And who doesn't like anything in a Mason jar.
5.  Key Lime Cheesecake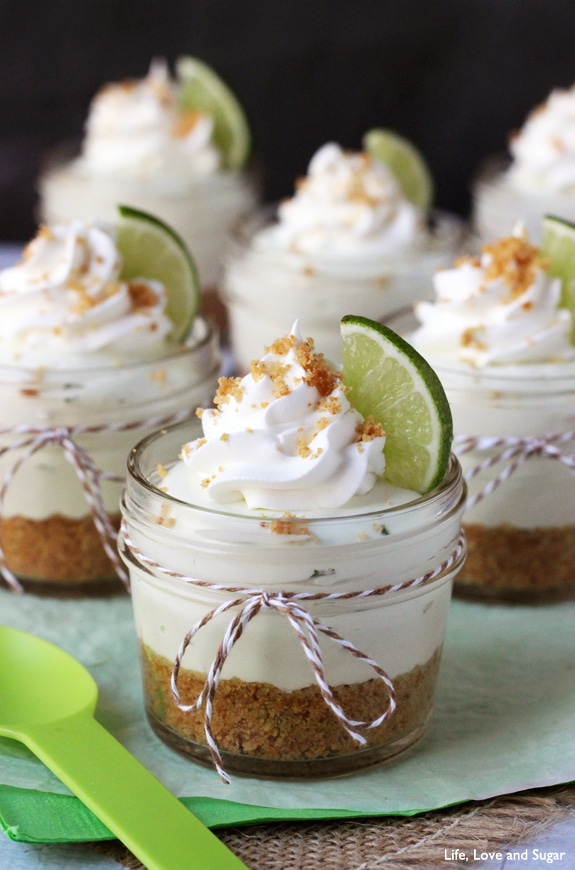 Found from: lifeloveandsugar
These No Bake Key Lime Cheesecakes in a jar are super fantastic! They are so incredibly easy to make and have the perfect key lime flavor – not too strong, but plenty key lime-y!
6.  No-bake Pumpkin Cheesecake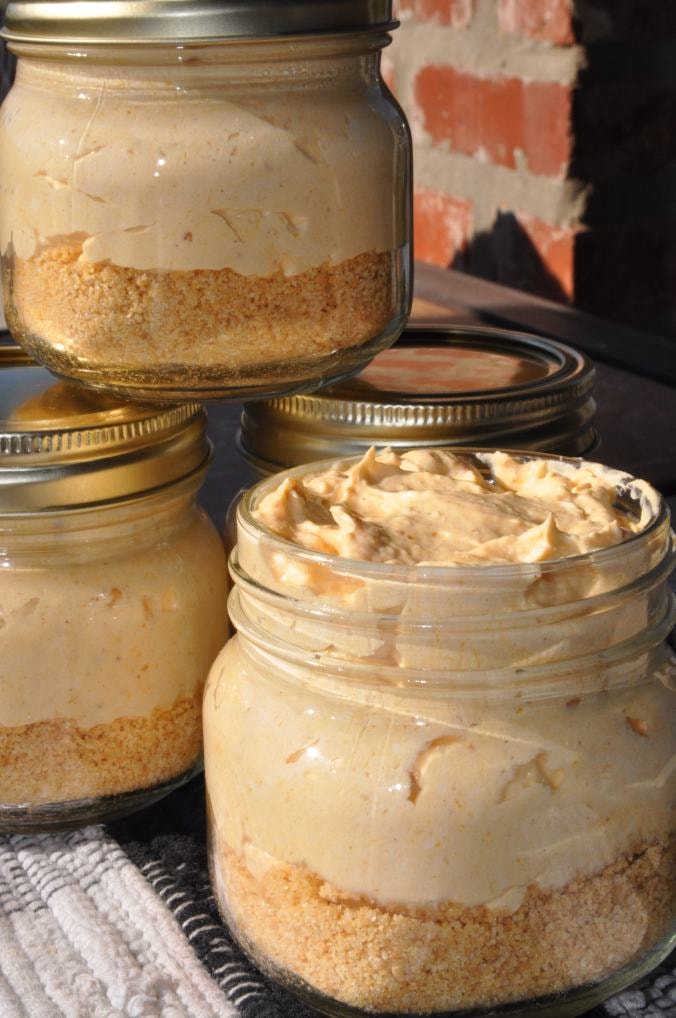 Found from: mamacanilickthespoon
It's a super-simple recipe and it is so amazing.  Creamy, pumpkin-y, yummy!

7.  No-Bake Oreo Cheesecake
Found from: spendwithpennies
Oreo Chocolate Cheesecake Parfaits are the perfect no bake dessert with layers of chocolate, a quick and easy no bake cheesecake and delicious Oreo cookie crumbs!
8.  Pina-Colada Pie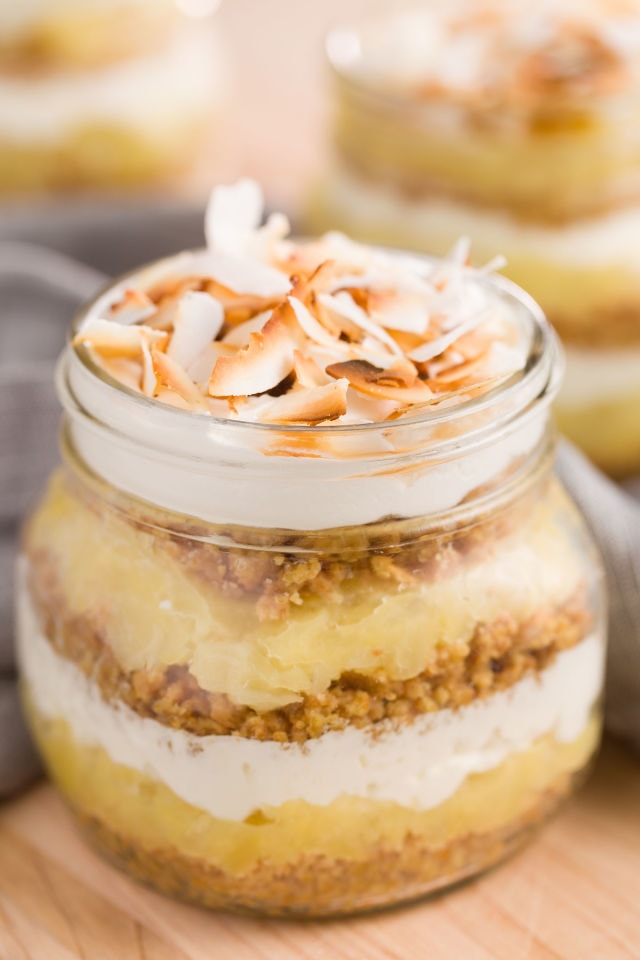 Found from:delish
Layers of buttery graham cracker crust, pineapple, and whipped cream cheese.
9.   Blueberry Cheesecake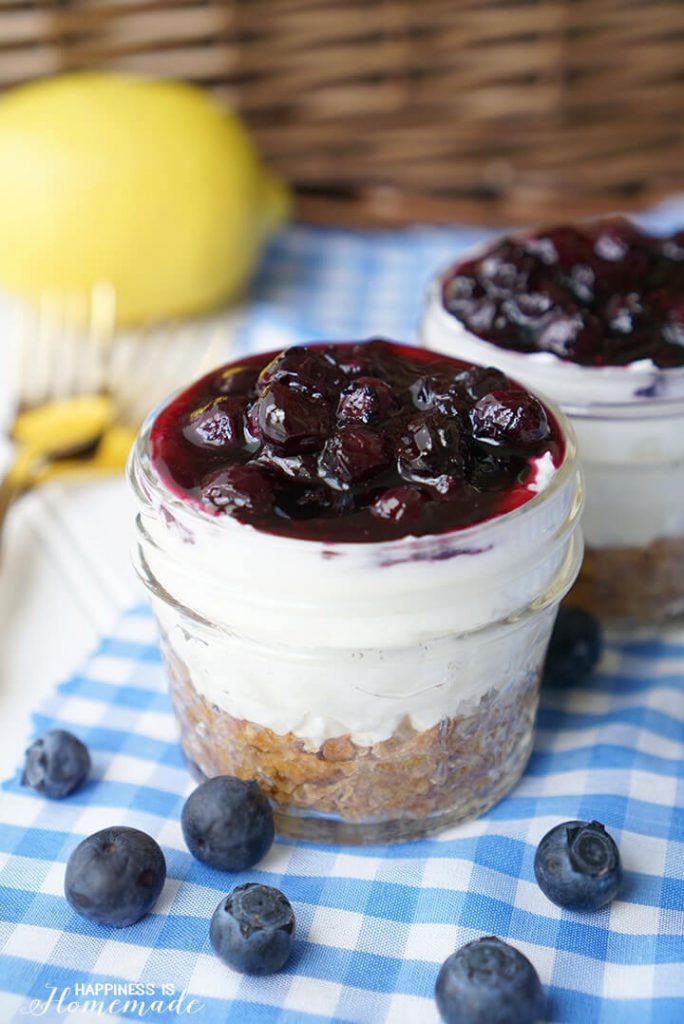 Found from: happinessishomemade
 Perfect for your next picnic or outdoor event! 
10.  Caramel Cheesecake
Found from: millionmoments
 They are rich, creamy, nutty little jars of heaven!
11.  Boston Cream Pie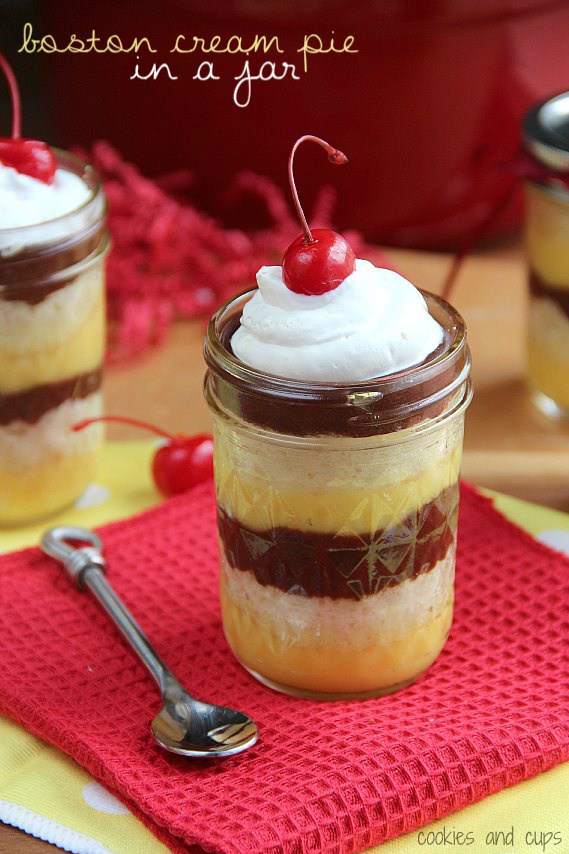 Found from: cookiesandc
12.  Chocolate Pudding Pie
Found from: thisgalcooks
So a few weeks ago I decided to get creative with pudding pie. Ah yes, creativity with pudding pie. It's a wonderful thing! It resulted in this cute little Chocolate Pudding Pie In A Jar recipe! Don't you wish you had one right now?
13.  Tiramisu Trifle
Found from: lifeslittlesweets
Mason Jar Tiramisu Trifle is going to be your new most-requested family favorite!
14.  Coconut Cream Pie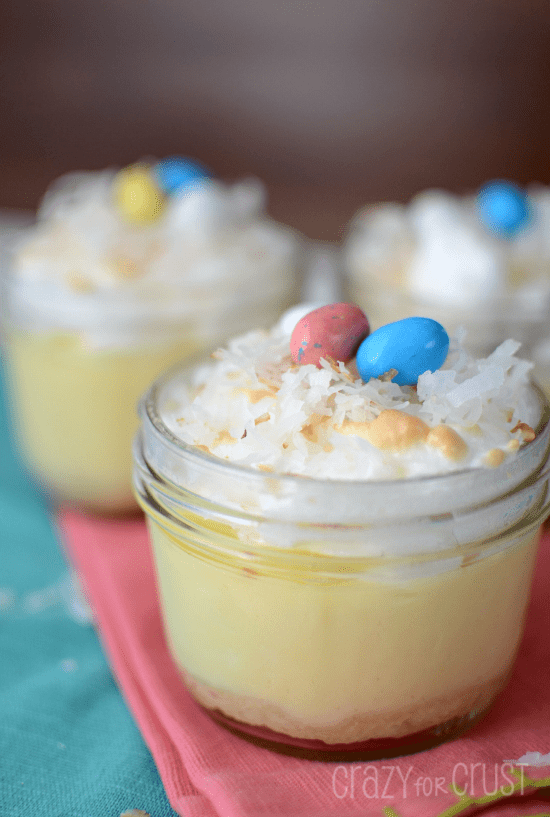 Found from: crazyforcrust
Oh, and did I mention the heavenly fluffy meringue that's on top of the coconut cream?
15.  Gooey Caramel Brownie Pudding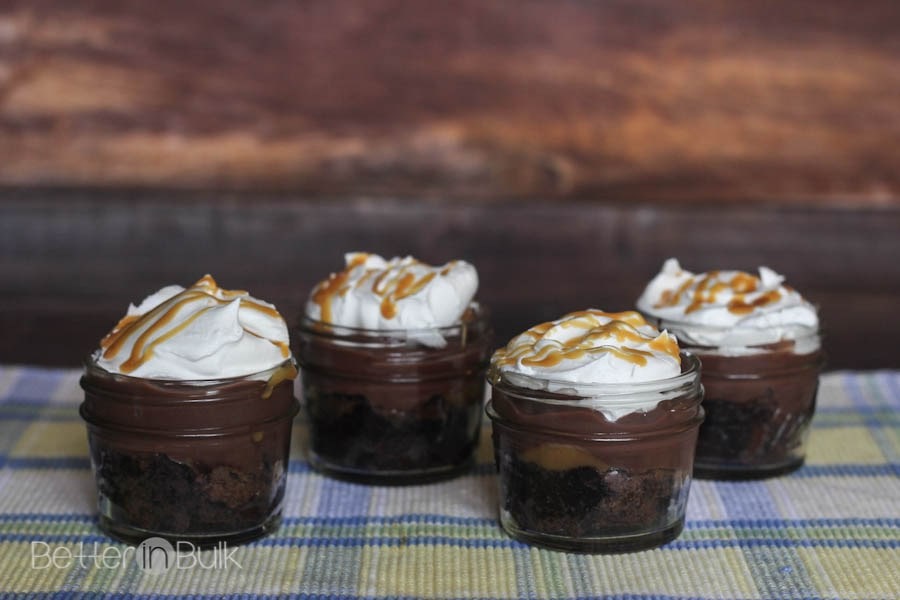 Found from: foodfunfamily
I almost cried when I took my first bite of this brownie covered in caramel, chocolate pudding, and whipped cream. I almost cried because it was so delicious.
16.  Mini Butter-finger Pie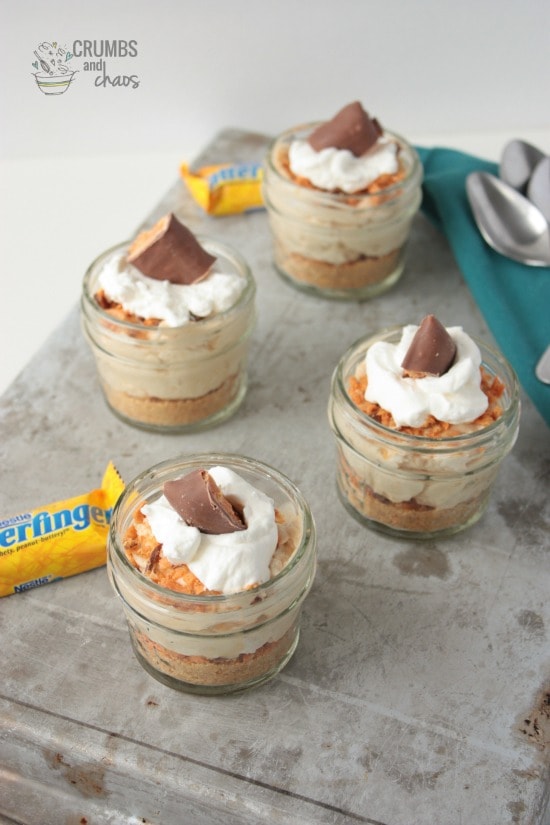 Found from: crumbsandchaos
I put them in little jars because I think they're adorable and it's built in portion control.
17.  Banana Pudding with Peanut Butter
Found from: cinnamonspiceandeverythingnice
Sweet, silky banana pudding layered with slices of fresh banana and homemade peanut butter cookie crumbs.
18.  Caramel Apple Trifles
Found from: bakersroyale
adding another dimension to the apple crumble are chopped raw apples for a tart and fruity bite.
19.  Pink-Lemonade Cheesecake
Found from:  pink-lemonade-no-bake-cheesecake
These will have you stealing them from your family members. No lie!
20.  Best Banana Pudding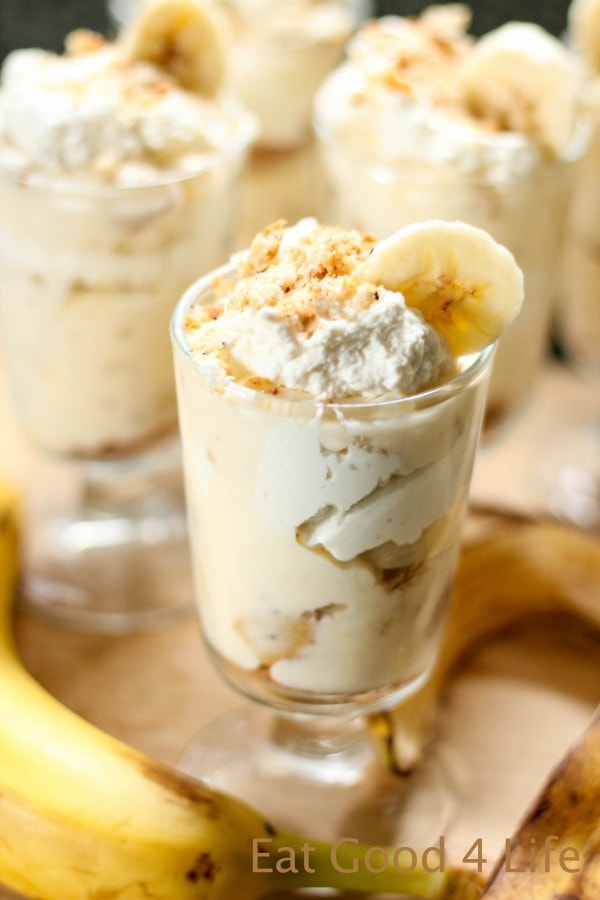 Found from: eatgood4life
 It is so easy, luxurious and super tasty that it is hard to resist.
21.  Raspberry Tiramisu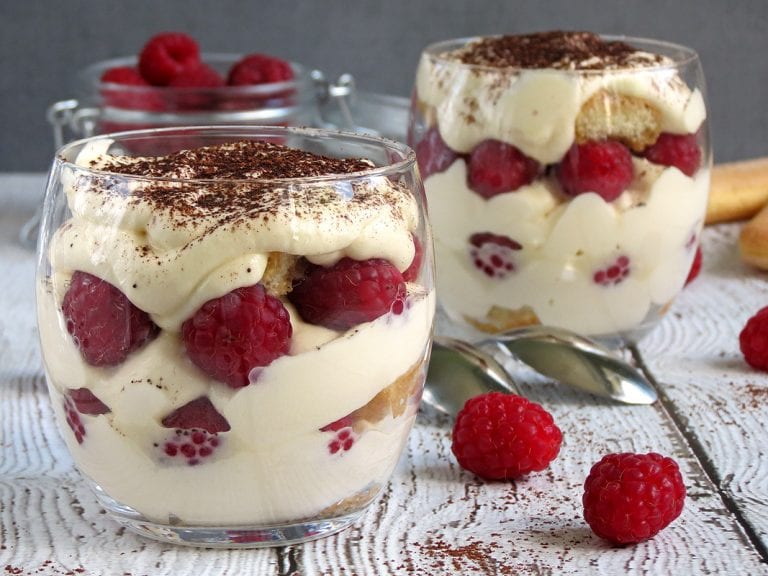 Found from:  yummyaddiction
DO IT! Seriously, go do it right now and enjoy!
22.  Black-forest Trifle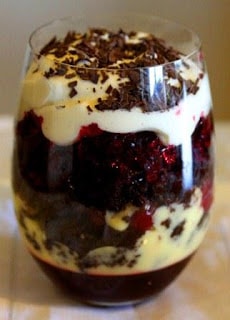 Found from:  womensweeklybirthdaycakeblog
My grandmother's trifle recipe starts with these words: "Begin by soaking some leftover cake in cream sherry overnight".
---
You can prepare these desserts the night before your event. Just refrigerate them.  Heaven in your mouth!  Really quick and super easy.  Please try them and let me know what you think.
Hope you enjoyed this list of 22 Desserts in a Jar! To keep it available to you at all times, save this Pin to your boards on Pinterest.  You can also follow me on Pinterest, for more recipes and ideas!

Take a look at all these wonderful Recipes I have lined up:
16 Easter Desserts That Your Family Would Love
Butternut Squash Recipes You Will Actually Use
Put An Egg On It: 10 Delicious Recipes you have to try
10 Instant-Pot Meals That Your Family Would Love