If you have Low Carb Keto bread recipes on hand, you are prepared for that unscheduled visit from family and friends.  A lot of us have one thing in common, we love bread and rolls!
Well, you can still enjoy them while on a ketogenic diet, just use these low carb keto bread recipes that I selected for you.
Always be prepared, make a few different recipes for the week ahead and freeze.  We all struggle sometimes to find enough time to make healthy food and it is then crucial to have prepared food available.
This post may contain affiliate links.  This means that if you use my referral link to buy something, I might receive a small commission at no extra cost to you.  For more information you can see my full affiliate disclaimer HERE:
The carbs in everyday bread,  are usually high, while protein and fat are low. In keto bread, the fat and protein are increased while carbohydrates and sugars are barely present.
Gluten-free bread is no better than the everyday bread they imitate. They usually have a high glycemic load and include ingredients such as corn, potatoes, or soy. Not good.  Avoid if you are on a ketogenic diet.
These Low carb keto bread recipes are so versatile, you can stuff them with your favorite protein and fat and voila, the perfect meal.   Or enjoy the bread straight out of the oven, hot and smelling divine, or if frozen, defrost and pop it in a toaster!
If you are really very active, have some low carb keto bread before physical activity.
Whichever way you slice it, we must be thorough to avoid most carbs, if we want to remain in ketosis.
So instead of consuming simple carbs like store-bought bread,  try out some of these low carb keto bread recipes.  Also very healthy for kids lunch boxes.
If you want to know more about the Ketogenic diet, be sure to check out this insightful e-book: The Keto Bundle – Updated & Expanded.  This complete guide will provide you with meal plans, recipes and so much more. Definitely worth every penny!
Low carb keto bread recipes:
These bread recipes are not difficult and real comfort food. Quick to prepare and freeze well.
 Fat Head Keto Rolls
These Fathead keto rolls are made with cream cheese, coconut flour, and mozzarella cheese, to name a few ingredients. They are so fluffy and tasty you would not believe its Keto approved.
They are good to freeze, so just pop them in the microwave.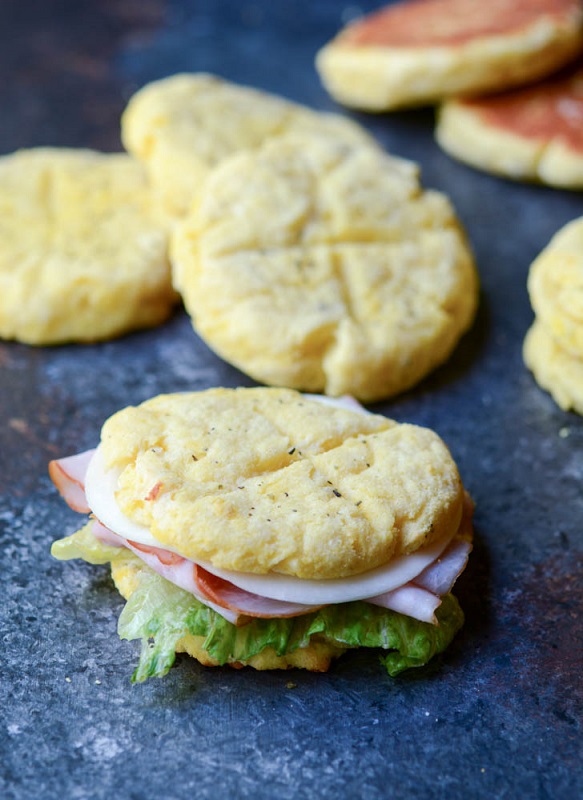 Low carb biscuits – Keto diet
These breakfast biscuits are so tasty and fast to assemble.  Who would have thought that it is even possible to eat them when you're on a Keto diet.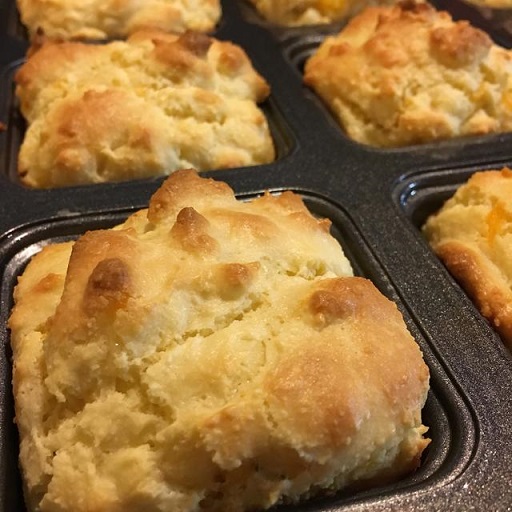 Low carb coconut flour bread:
 This bread is low carb, grain-, and gluten-free. A really healthy alternative to wheat bread.  Tasty, perfectly moist, and easy for anyone to make.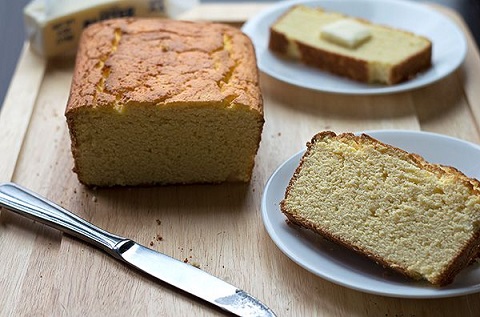 Corn dog nuggets:
These are such a perfect snack to put in school lunch boxes. Although the name says "corn dog nuggets", there is not a hint of corn in these puppies! They are so yummy, I can guarantee, there won't be any left for the freezer.
You can always try to substitute the hot dogs for fried bacon, fetta cheese or even ham.
Pumpkin coconut bread:
This is a delightful twist on the pumpkin bread, I used to eat as a child. Love the glaze on top (yeah!).  Now we can have it with a cup of morning tea!
Keto garlic bread:
Who can resist the smell of garlic on toasted bread? This delectable keto garlic flavored bread is crispy on the outside with a really soft center. Appetizer, lunch or for dinner! You decide.
Chewy Blueberry Muffin Blondies:
This is paradise, fresh blueberries, and bread. Some say it tastes like brownies, but it's actually muffin Blondies. Maybe with a dollop of fresh cream? Who would know?
Cheddar wrapped taco rolls:
Now, this is comfort food! It is so filling and tasteful it is unbelievable that you can enjoy this while on a Keto diet.
You can, of course, try a variety of different fillings, I know I would use lots and lots of cheese!
90 Second keto bread:
There are a lot of 90 Second keto bread recipes on Pinterest because they are so versatile and quick to make.  Brown it a little bit in a pan or even in the toaster, it really looks good and tastes even better!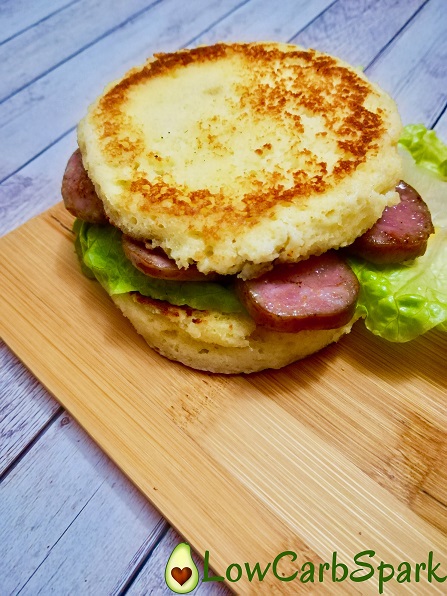 The ultimate keto buns:
These keto buns are perfect for hamburgers.  You can fill them with homemade patties or fried bacon, greens,  cheese, and mayonnaise. Let your imagination run free.
They taste like the real deal and nobody would suspect they are Keto friendly.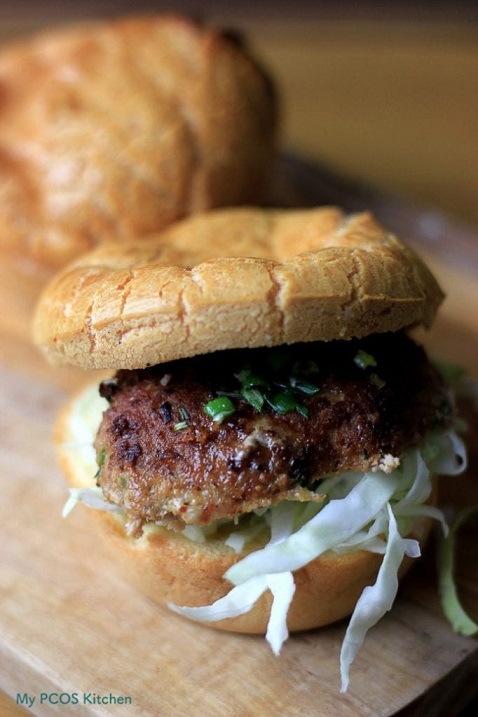 Hope you enjoyed this list of Low carb keto bread recipes! To keep it available to you at all times, save this pin to your boards on Pinterest.  You can also follow me on Pinterest, for more recipes and ideas!
You might also like these Keto recipes:
Keto Fat Bombs For Weight Loss
Keto Hot Pockets That You Need In Your Life
Grain-Free recipes for better health: Breakfast