If you are like me, anything that says "lemon dessert" gets my full attention.  But these days on my Lchf lifestyle when I see Keto Lemon Dessert recipes, I wiggle my toes out of pure joy!
Keto Lemon Dessert Recipes To Try Today:
Enjoy these easy keto lemon dessert recipes, without the sugar and carbs! You don't have to restrict yourself from these wonderful desserts on a keto lifestyle. In this roundup of 10 easy low carb keto recipes, there is a dessert for nearly every taste.
All these keto lemon dessert recipes are grain-free, low carb and sugar-free. They will satisfy your sweet tooth for sure!
This post may contain affiliate links.  This means that if you use my referral link to buy something, I might receive a small commission at no extra cost to you.  For more information, you can see my full affiliate disclaimer HERE 
---
By now I am sure you've heard about the Ketogenic Lifestyle, check out this updated & expanded bestselling program, The Keto Bundle. It's a complete 60-day guide on how to fuel your body with fat and heal yourself by adopting the Lchf lifestyle!
---
Keto Lemon Dessert Recipes:
1. Lemon Curd:
It's both sweet and tangy with a velvety smooth texture. This is super delicious, with only 1 gram net carbs,
You can enjoy it just as is, with no crust at all.  It really tastes wonderful.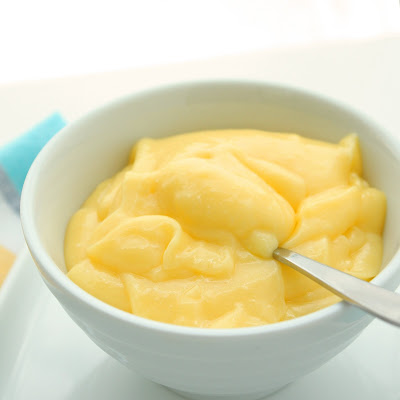 Found from I Breathe I'm Hungry
2. Low Carb Lemon Cheesecake Bars:
The low carb almond flour crust just tastes divine with the cheesecake filling on top. It is healthy alright! With no added sugar, high protein, and definitely low carb!
If you're a cheesecake lover, then you have to try this one!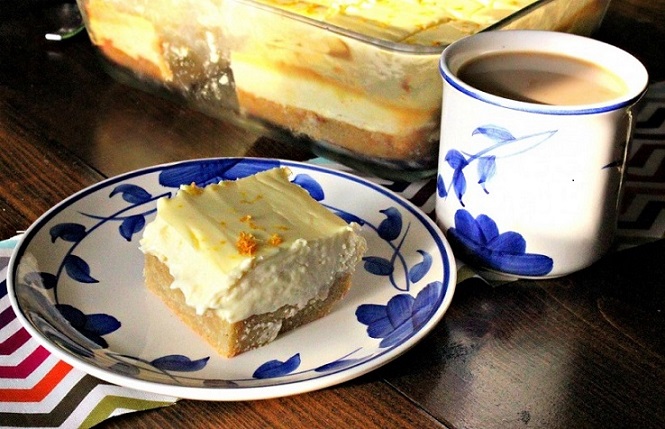 Found from Simply Taralynn
3. Low Carb Lemon Mousse:
Prepare the strawberry sauce fresh as it will make a huge difference in taste. Organic strawberries work best for yummy flavor.
This gluten-free low card dessert is perfect for any occasion.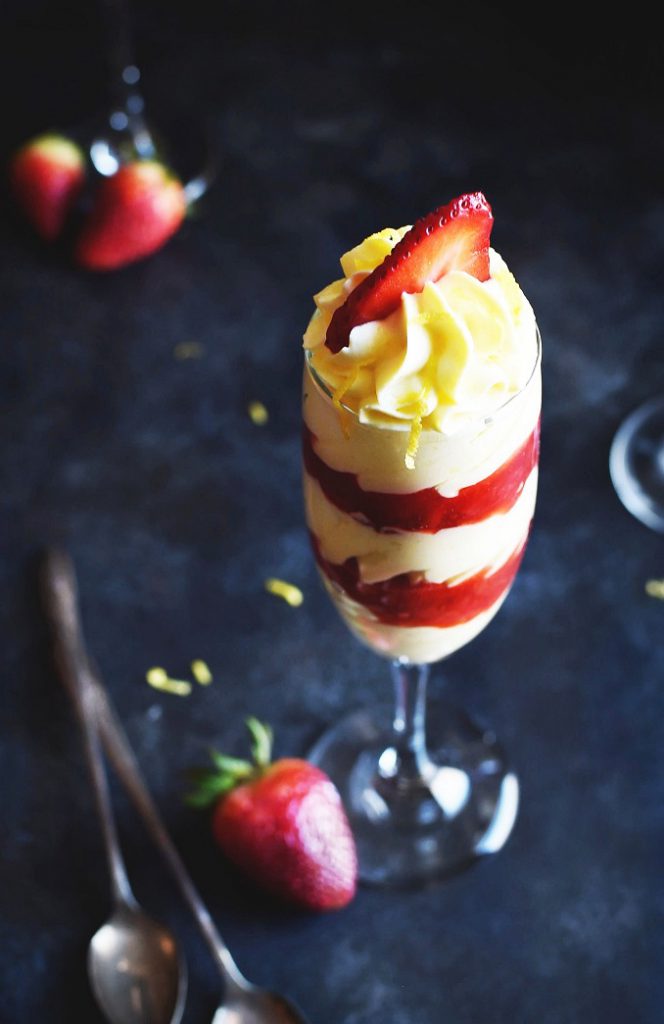 Found from Simply So Healthy
4. Lemon Meringue Cookies:
When you want to make something special that is not boring, then this is the one!
The sweetness of the meringue and the tartness of the filling are a good match and is really worth a try.
Found from Holistically Engineered
5. Lemon Ice Cream:
Add more taste and dimension to the ice cream by using fresh ingredients. Don't even attempt to use the juice straight from a bottle. It's just not the same!
Tangy, creamy and most of all, low carb! Any dieters dream dessert.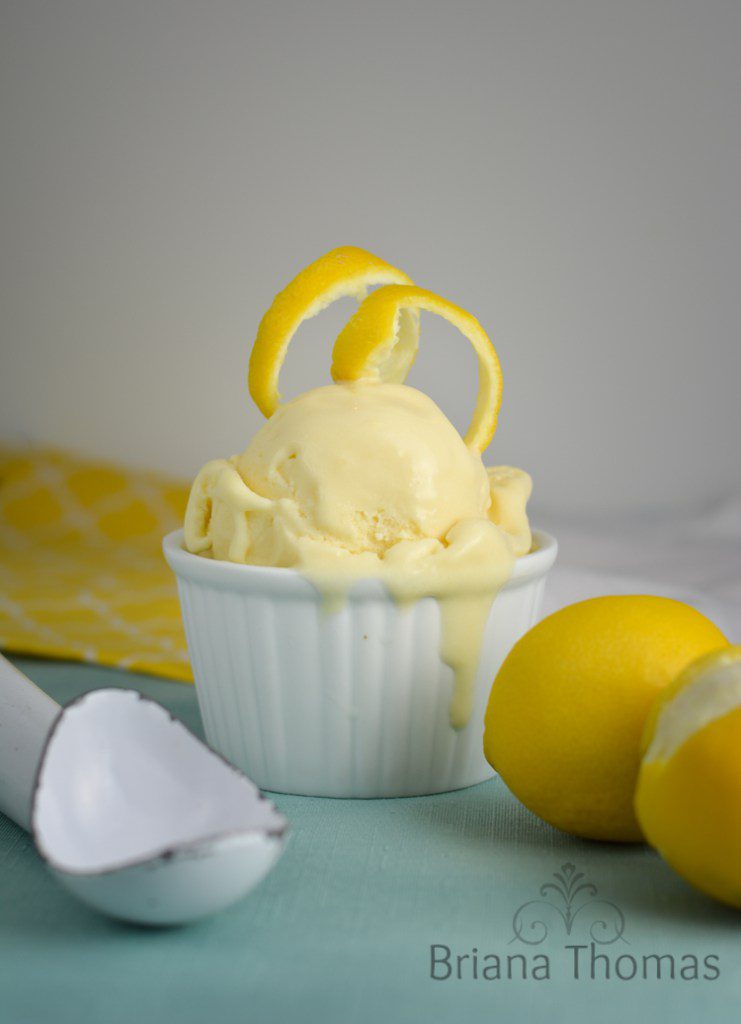 Found from Briana-Thomas
6. Low Carb Lemon Slice:
Gluten-free, low carb lemon cake, with a lemony cream cheese topping.  Surprise your family with this cake, it is really tasty and full of flavor.
With only 4 g Net carbs, it is for sure a winner. Click the link below the picture for more info.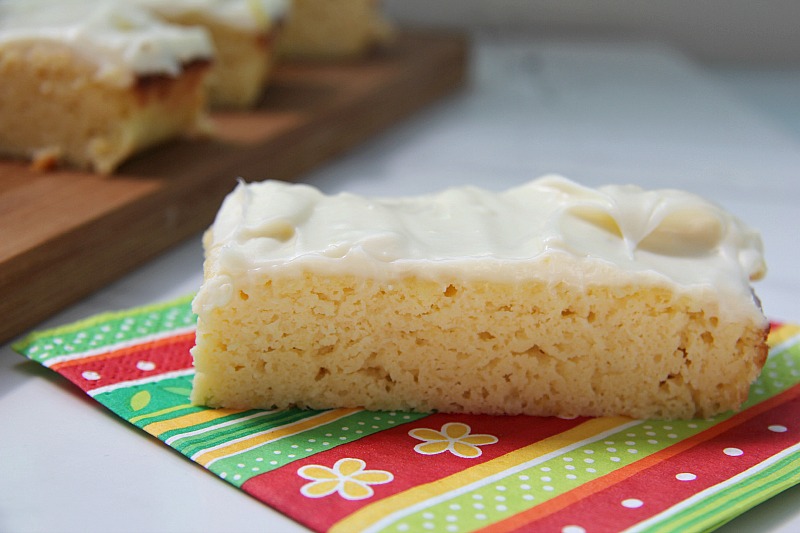 Found from Diva Licious Recipes
7. Sugar-Free Lemon Pie:
This scrumptious pie, ticks a lot of boxes: Gluten-free, Vegetarian, Dairy Free, and Diabetic friendly. The low carb lemon pie is made with a coconut crust, filled with a sugar-free lemon curd.
Net carbs total 3,2 grams per slice. Do try this recipe, no one will ever know it is keto friendly!
Found from Sweet As Honey
8. Frosted Lemonade:
Dairy-free, sugar-free, frosted lemonade – so refreshing and creamy. no one will ever believe you can enjoy this as part of your keto journey.
Glucomannan may be exchanged with xanthan gum, but I have not personally tried it.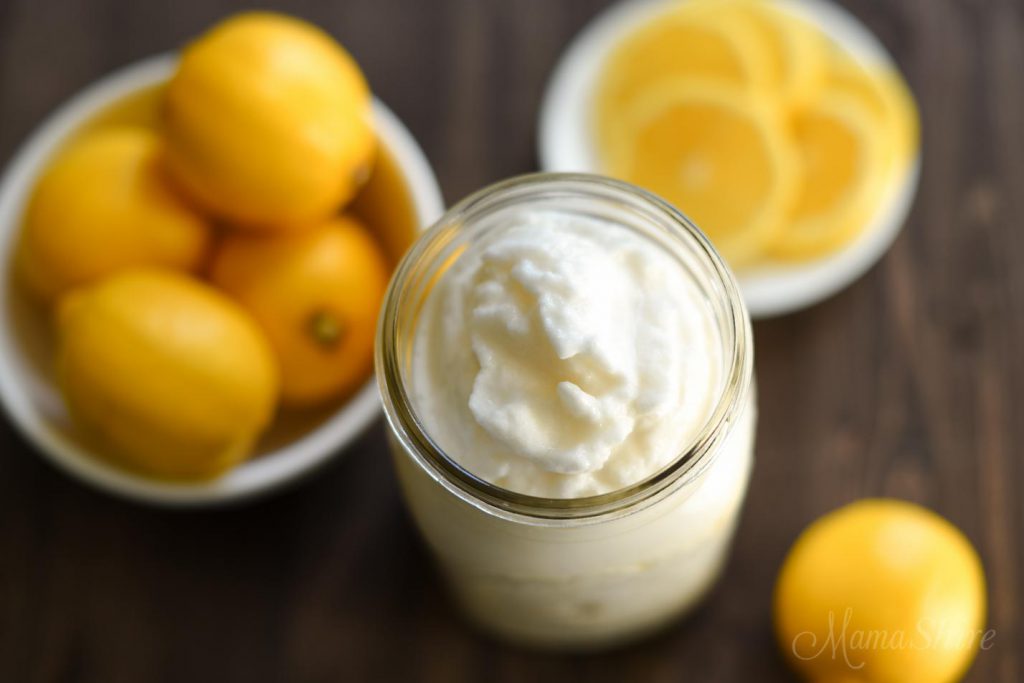 Found from Mamashire
9.  Blackberry & Lemon Mini Tarts:
These tart-lets looks so dainty but they are humongous on taste and deliciousness!  If you want a dairy-free version, use coconut milk instead of heavy cream.
Net carbs are only 2,8 g per serving.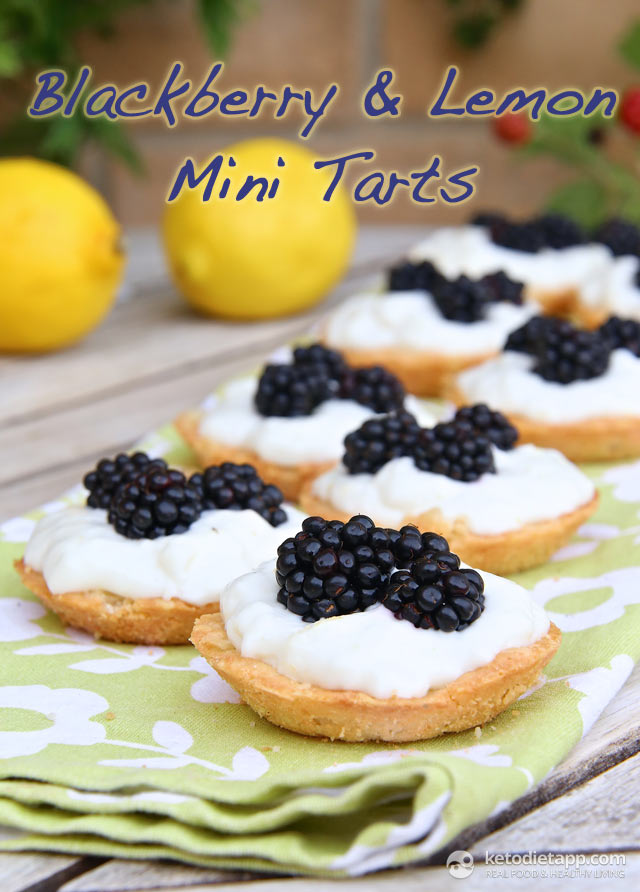 Found from Keto Diet Ap
10. Lemon Sugar Cookie Cups:
Almond flour cookie cups, which are filled with delicious low carb lemon pastry cream.  It is also gluten-free and a super healthy treat.
With only 3,07 net carbs and 15 minutes prep time, I am hooked!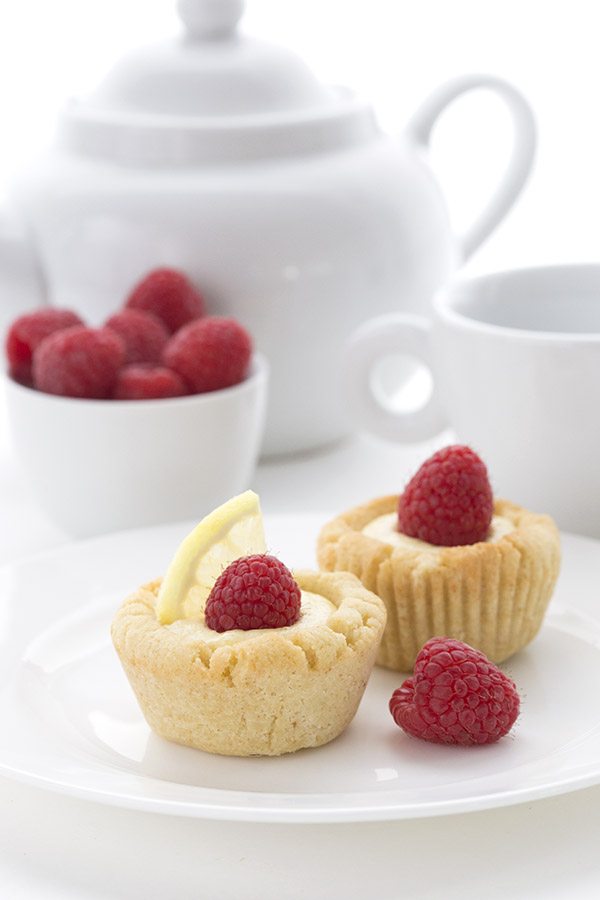 Found from All Day I Dream About Food
---
If you are still unsure about the Lchf lifestyle, I would definitely recommend these balanced keto weekly meal plans. You'll receive weekly meal plans for 7 days as well as a shopping list, straight to your inbox.
---
Check out these Keto friendly recipes:
---
I really hope you've enjoyed this guide to Keto Lemon Dessert Recipes and will incorporate them into your Lchf lifestyle! Let me know if you have any suggestions or tips in the comments below.