I love all these bullet journal ideas on Pinterest! They are really inspirational and allow you to recreate what's on your mind.  You can choose from different bullet journal layout ideas to different types of pages, and handwriting.  This guide also gives examples of inspiration goals, to do lists, observations, appointments, activities, birthdays, and wedding planning to name a few.
Bullet journal planner:
It is basically a practical guide that you create to organize your life and keeping track of your progress. You start with a blank canvas and create your own unique life organizer in your journal.
It's kinda an outlet for all your creativity and inner thoughts.
Who started the trend of bullet journalling:
His name is Ryder Carroll and he designed the bullet journal to "track the past, organize the present and plan for the future".
But let's have a look at a video of  Ryder Carroll explaining "how to "bullet journal".  This site contains lots of resources and information on how to make bullet journalling work for you.
How to start a bullet journal:
First of all, buy a sturdy book and kickstart your creativity by designing a beautiful cover.
If there are no page numbers, design and mark the page numbers on each page.  Remember to always keep the first 2 pages open for your Index.
The order in which you construct your pages are not that important, but the article on each page should be listed in the Index.
Try keeping it simple in the beginning and establish the habit to use your journal. Designing new pages as you go along is very exciting but do not overthink it.
First of all, take a piece of paper and outline your idea. That way, you do not have to maybe tear out pages in your book if you're not satisfied.
As I said before, do not overthink the whole idea, it must flow naturally and your journal may not even have the same style as to when you started.
This post contains affiliate links, which means I may earn a small commission if you purchase something through one of my links, at no extra cost to you. Please see my full affiliate disclaimer here



Bullet journal supplies:
Amazon has got some great supplies to use in your journal. For instance this Tombow Dual Brush Pen Art Markers, or this ARTIT Washi Tape Set 16 Extra Long (33 Foot) Decorative Rolls .  I love this hardcover Nepali Eco Writing Journal with Vintage Handmade Lokta Paper .
Who would typically use a bullet journal?
Someone that love day and week planners and would like to be more organized
Maybe someone who loves to make lists and tick them off when a task is completed
People who love to set goals
Someone who is passionate about journals, scrapbooks, and office supplies! (that's me!)
a Person who have lots and lots of lists and are always jotting down a new one
23 Bullet journal ideas to keep you on track and organized:
I have listed a whole bunch of my favorite bullet journal ideas, to help you to be more focused and organized.   They will definitely aid in keeping up with your goals, spring cleaning, organization and lots more!
The fun part is to beautify your pages to your liking. Be creative and make it fun.
1. Your Bullet Journal
Dot down all your thoughts and enjoy your alone time.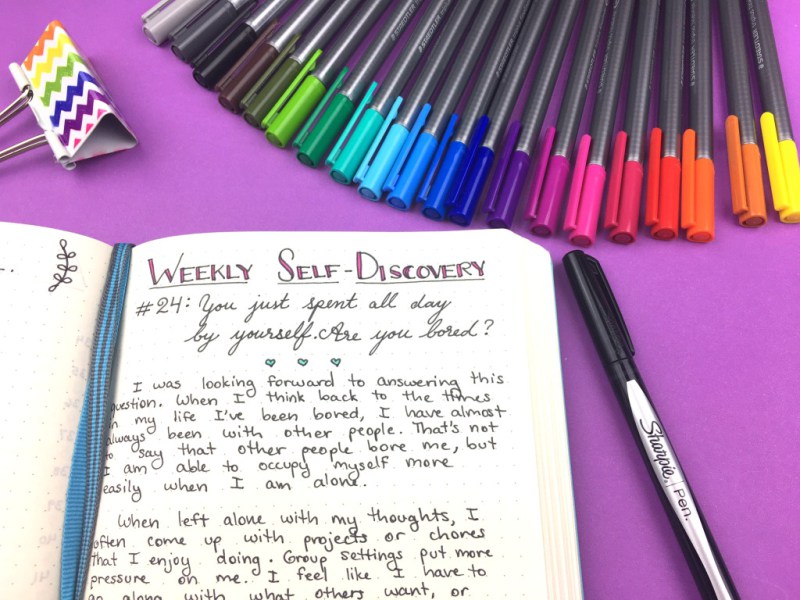 Found From:pageflutter
2. 90 Day Goals
Set some business and personal goals and track them daily to mark your progress.
Found From: sublimereflection
3. Goal Spread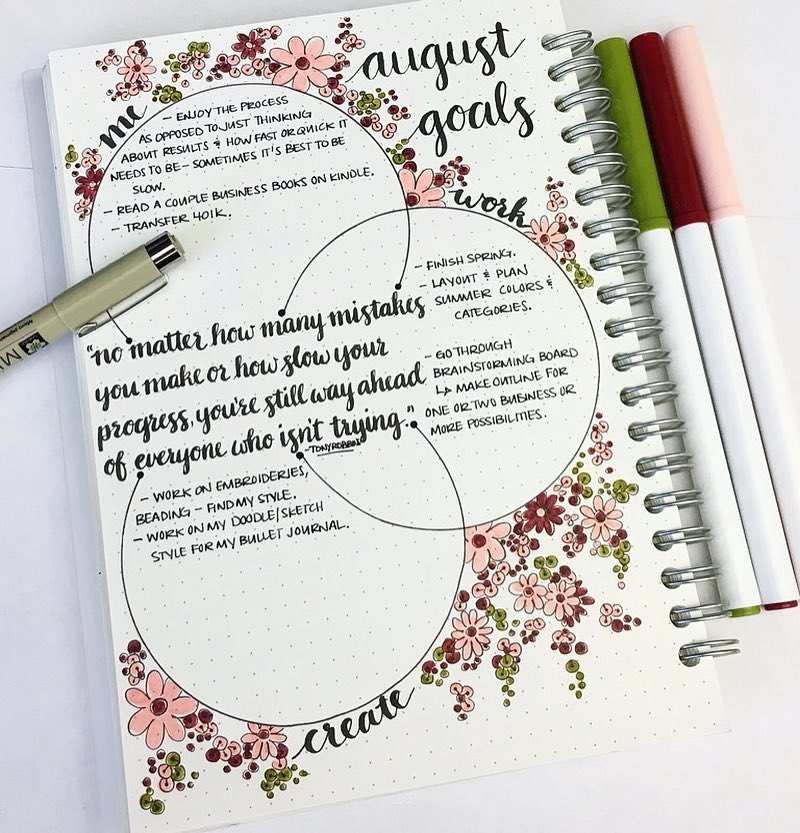 Found from Journalrella on Instagram
4. Daily Layouts
An inspirational journal for daily goals.
Found From: withoutelephants
5.  Life Goals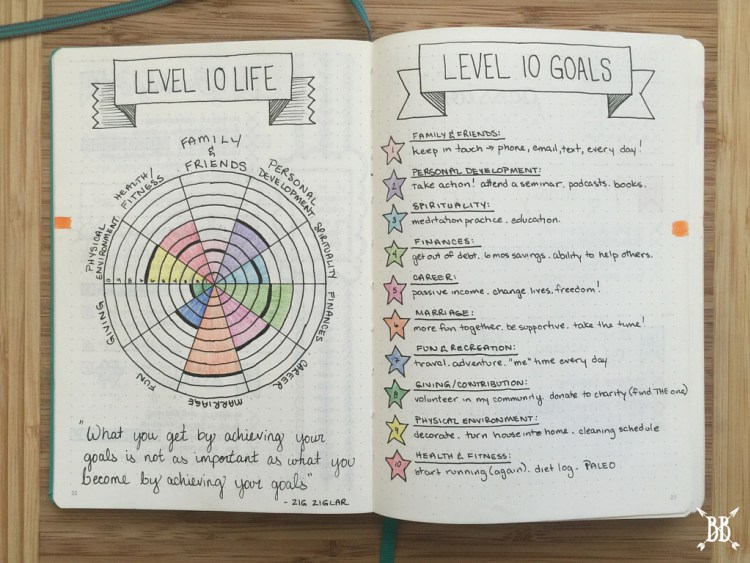 Found From: bohoberry
6. Set-up Of Bullet Journal
Tips to set up your bullet journal, and start your journey to a more organized life.
Found From: christina77star
7. Spring Cleaning With Bullet Journal
Track your cleaning routine.
Found From: planningmindfully
8. Habit Tracker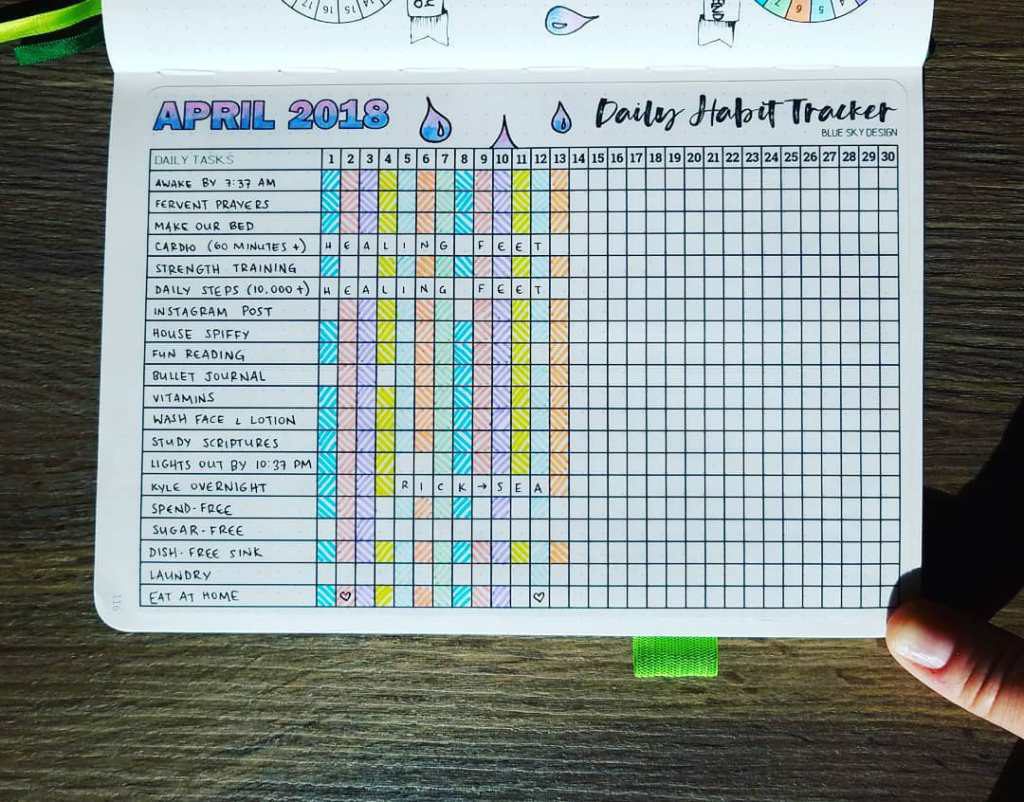 Found From: planningmindfully
 9. Weight-loss Tracker
Found From: MyBlueSkyDesign
10. Morning Routine
Found From: SublimeReflection
11. Get Creative
Found From: Source
 12. Have Fun With It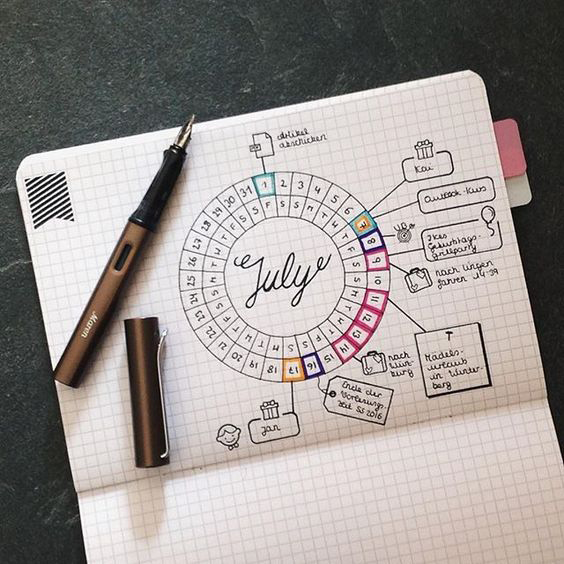 Found From: Source
13. Pacman Board
Found From: Source
14. Wedding Registry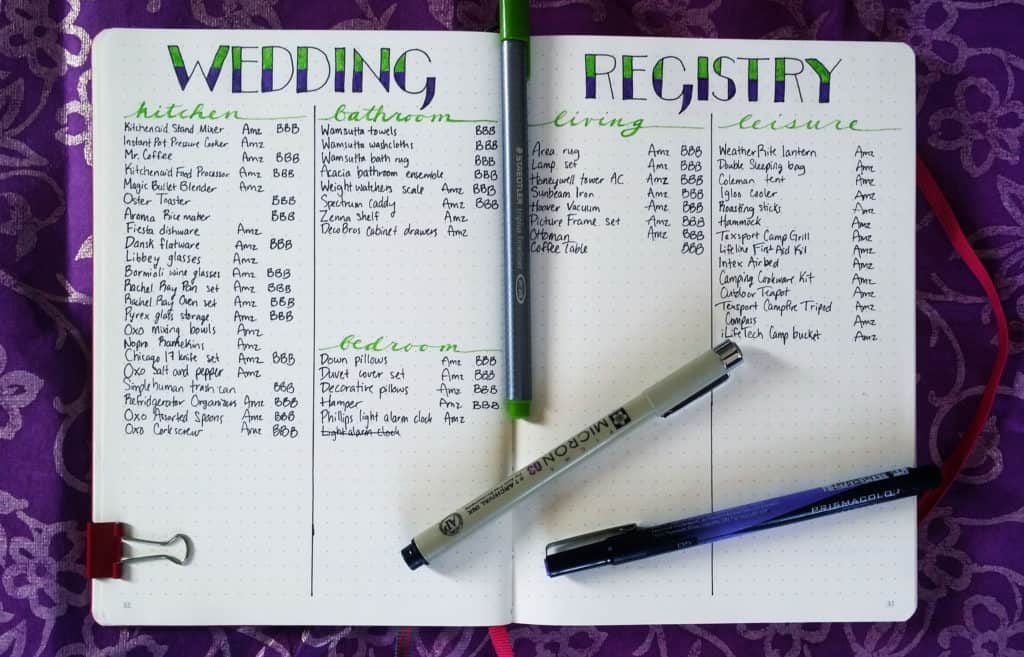 Found from: littlecoffeefox
---
Just look at these wonderful DIY projects, you can do yourself:
---
15. Bullet Journal Moving Inventory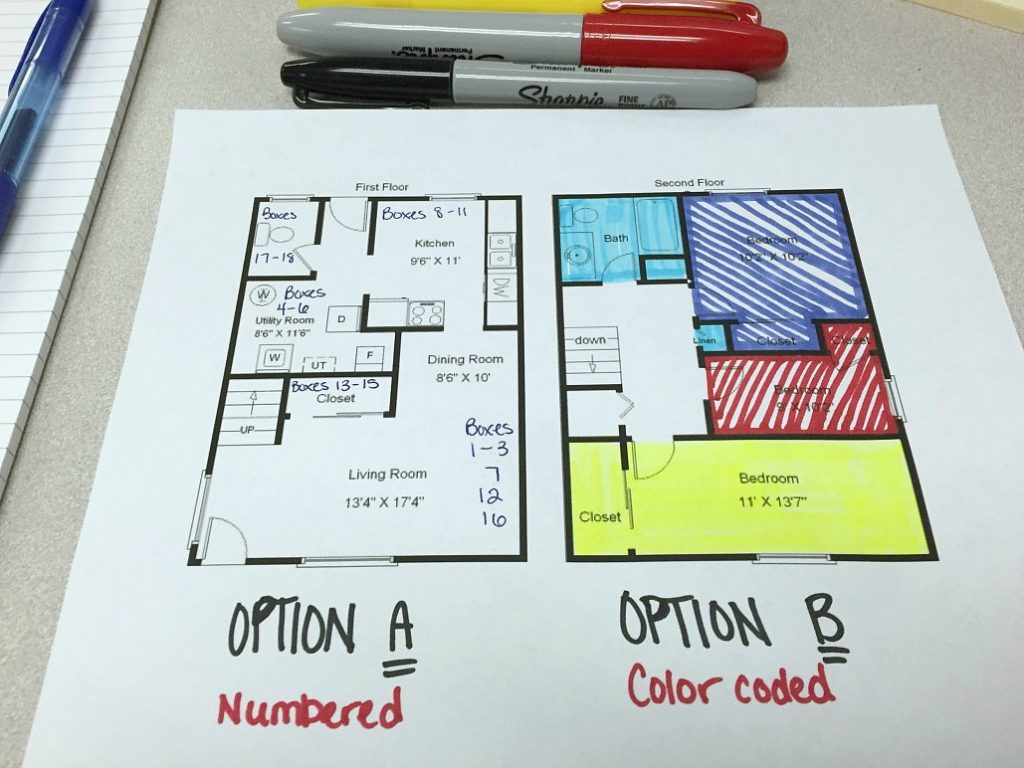 Found From: movinginsider
16. Day Journal Doodle Challenge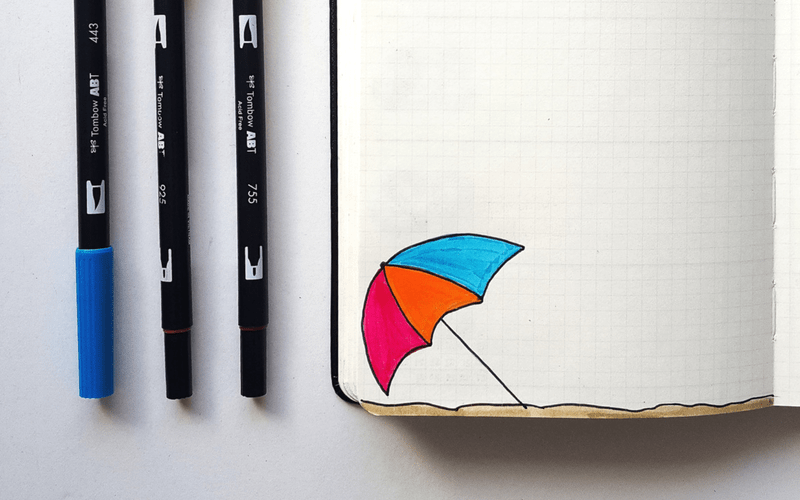 Found from:  pageflutter
17. Bullet Journal Home Projects Spread
18. Meal Planner
Found from That Journal on Instagram
19. How To Start A Bullet Journal
20. Simple Step by Step Floral Doodles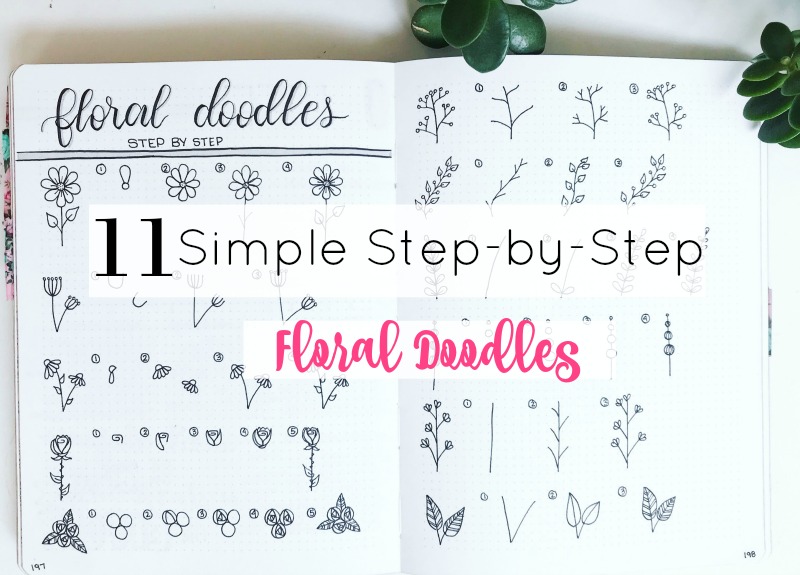 21. Must-Have Pages for your Bullet Journal
22. Bucket List
Found from Abbeysy on Instagram
23. Date Nights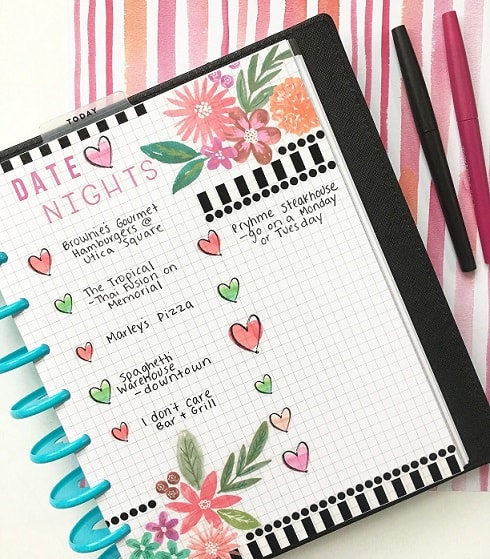 I hope you enjoyed these bullet journal ideas as much as I did. Sharing is caring! Please Pin it for later! You can also follow me on Pinterest, for more sewing hacks, organizational ideas, recipes and furniture makeovers!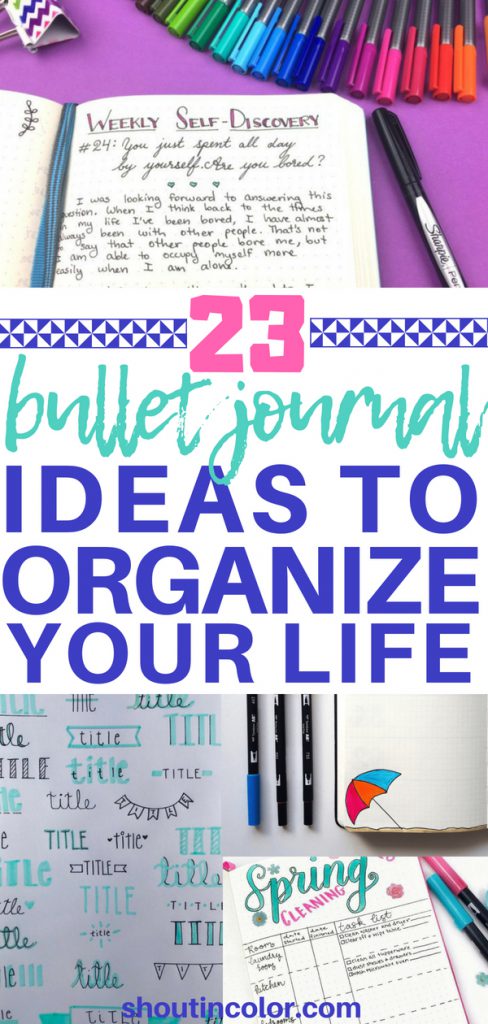 Just look at these wonderful DIY projects, you can do yourself: