If you think Bohemian, you have to think about Color! I have selected a few items to create your own Bohemian inspired bedroom you will actually want to sleep in.  It is usually bold and vibrant and a mix of patterns and textures. The bohemian theme derives from various regions and cultures. Some of these include India, Morocco, and Asia. I always wanted a Bohemian inspired bedroom. What can be more inviting than a big bed full of colorful cushions and throws?   Not to even talk about the decor, rugs, lamps, draperies and floor cushions.
Sleep is a luxury and has an impact on the activities of our everyday life. It is because there is a direct connection between sleep and bedroom. You would want to spend time in your bedroom.   It should have a homey and peaceful vibe even if it's colorful. What better to set the mood with burning candles a dream catcher and other colorful Bohemian decors. This look can be achieved without having to spend a lot of money.  Take advantage of re-purposing furniture and make a DIY project out of it.  Tap into your inner free-spirit to create something that you will love.  The sky is the limit really.
The true bohemian style is achieved only when the room appears as if you just collected interesting things from your travels.  Nothing needs to match;  a vintage lamp can be beautified in a DIY project.
A Bohemian inspired bedroom:
Vibrant rooms: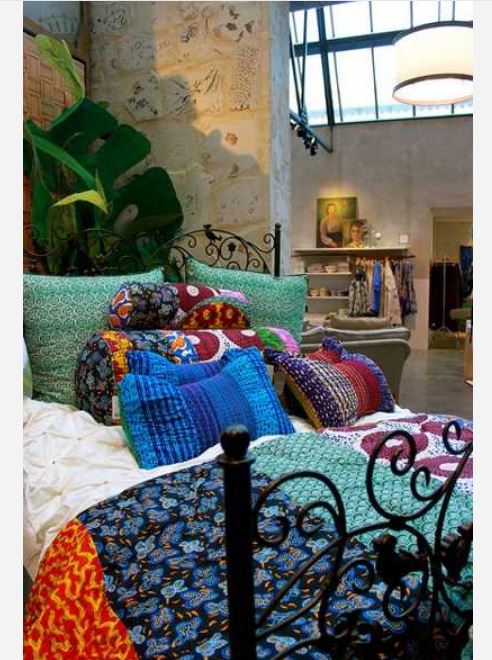 I selected a few pieces to decorate a Bohemian inspired bedroom:
 Beautiful rug: just to cozy-up the room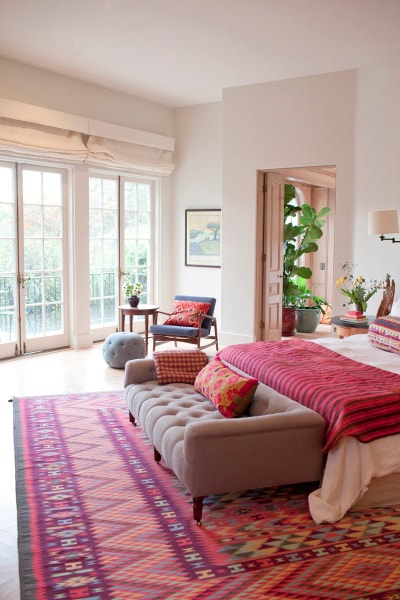 Another beautiful rug and floor pillows: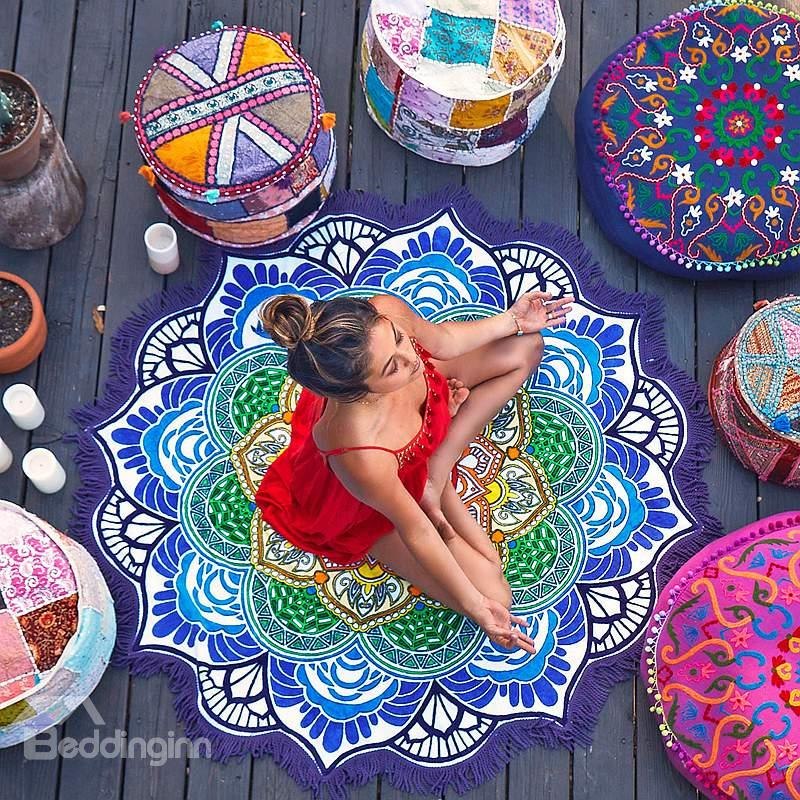 Dream catcher:
Make use of colorful tea glasses, to drink in or use as candle holders
DIY Lanterns:
  Floor pillows: nice, functional and comfortable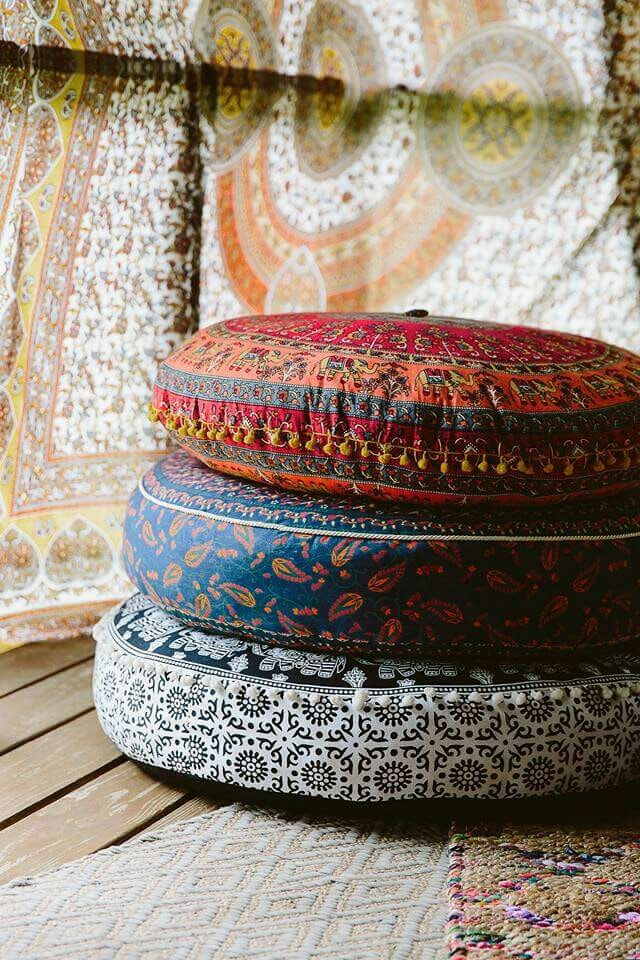 Lampshades: so much color!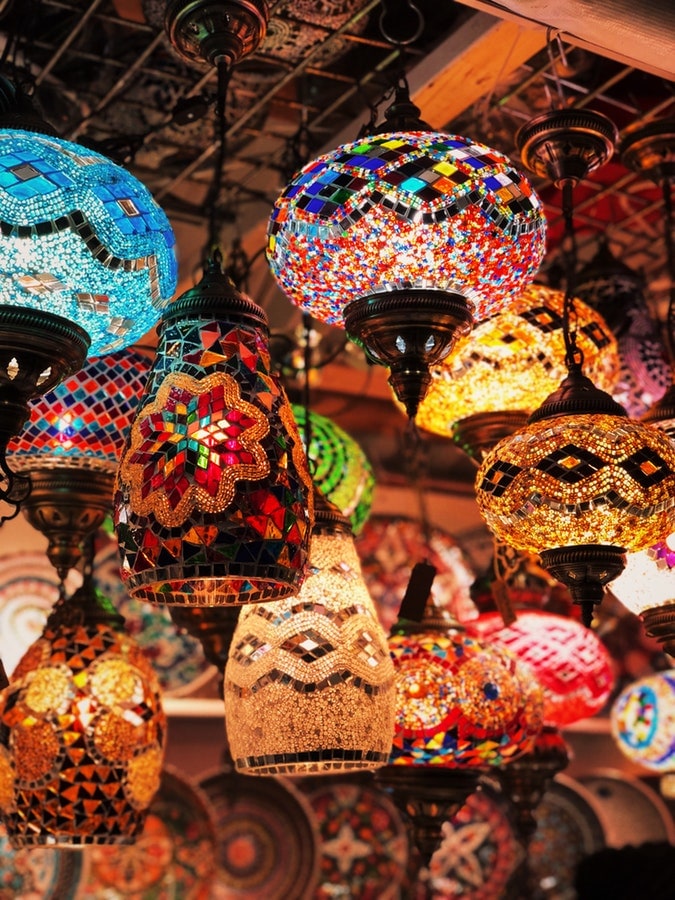 DIY Curtains: really easy to sew yourself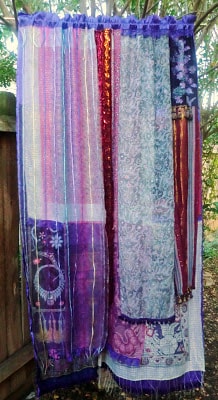 Colorful staircase:  You can add color and DIY the staircase with lots of different materials.
Add pattern and color to a staircase with wallpaper, acrylic sheeting and decorative hardware.
 Furniture: Take an old piece of furniture and use your imagination to add some color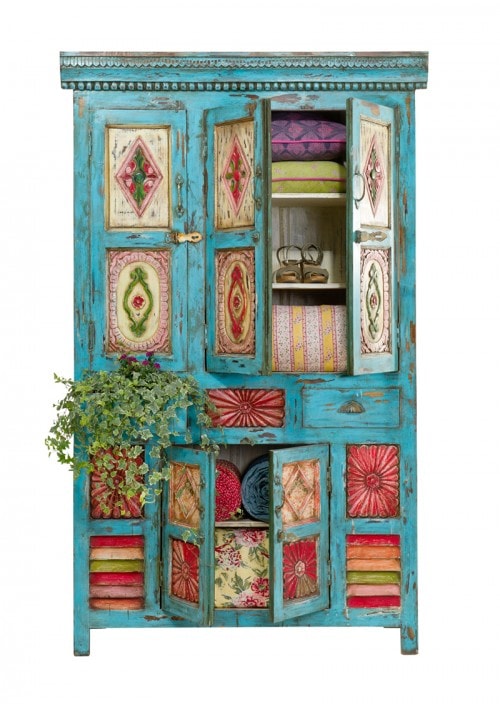 DIY funky side table:
Re-used and re-purposed furniture is the way to go.  What can be easier to buy a few pots of paint and start painting.
DIY Hammock swing:
DIY plant hangers:
There you have it, lots of different ideas to create your own Bohemian inspired bedroom.  Re-purposing furniture and painting them can make the world of difference and it is really not that expensive. Please leave a comment if you have any idea's or pictures of your own Bohemian inspired bedroom.
Hope you enjoyed this guide to create your own Bohemian Inspired bedroom.  To keep it available to you at all times, save this Pin to your boards on Pinterest.  You can also follow me on Pinterest, for more recipes and ideas!