Clutter, clutter, clutter.  Just drives you mad? Here are a few desk organization tips to make you more creative and productive. Really! If you want to organize your desk space, I highly recommend getting rid of those items that you don't really need or use, first.  The fewer items that you have, the easier it will be to organize and maintain!
This post may contain affiliate links to Amazon.  This means that if you use my referral link to buy something at Amazon, I might receive a small commission at no extra cost to you.  For more information, you can see my full affiliate disclaimer HERE
What's not to love about new office supplies. Pretty papers, colored pencils, washi tape, wire baskets and lots of file folders: HEAVEN!
Perhaps buying a new chair or desk and re-organizing your whole office area? It's all very exciting, but do you really keep your desk neat and tidy? If you sometimes struggle to keep your desk organized, then this post is definitely for you.
Juggling kid's lunchboxes, school trips, shopping for supplies, managing the household, doing all the bills and running your online business. It's not for sissies.
We actually need to be organized in order to be more creative and productive!  And to be more creative and productive, you have to declutter your desk space.  You will definitely need these desk organization tips to make you more creative and keep your sanity.
---
Desk organization tips to make you more productive:
If your desk sometimes looks a mess, then check out these awesome desk organization tips! A clean desk should make you feel more productive and focused.
---
DIY Shoe Box Organizer for Power Strip
If your house is like ours, you have many phones, iPad, and camera chargers all over the house. When I saw this idea for a charging station made out of a simple shoe box, I got excited. Corralling all of those unsightly cables in one neat tech organizer, plus it looks stylish? Yes, please!
---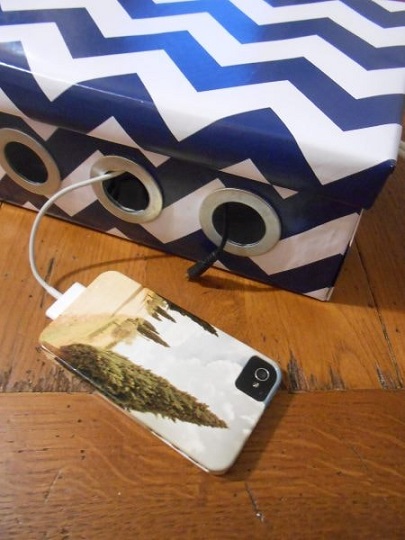 Table organizer:
This looks so dainty and neat and your stuff is nearby.
Desk organizer:
To keep your life organized, consider using a Bullet Journal or planner of some sorts.  More important keep it on your desk in eyes view to use it every day.
Clear Containers for Everything on your desk:
Make a statement by using these clear containers that can be used as desk organizers.  Use them to organize pens, paper clips,  washi tape, etc.  It looks quite classy and put together.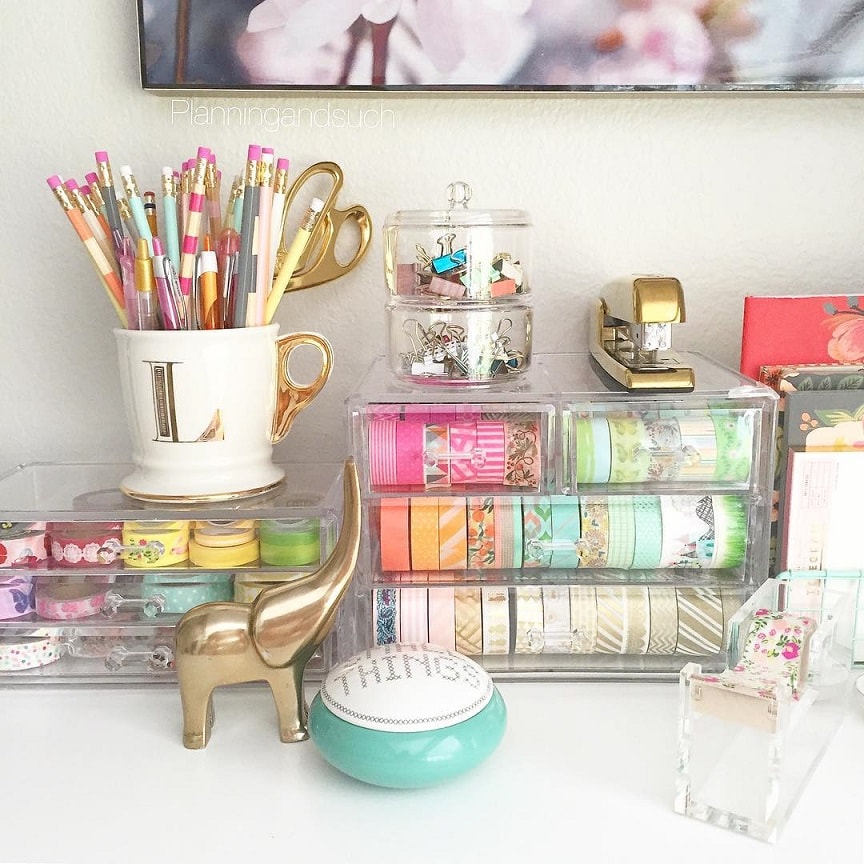 Tip & Image Credit: PeachPom
DIY Clipboard Wall Art:
Clipboard wall art is an effective way to beautify your walls and with motivational quotes.  You can change them as you need.
DIY Mason Jar Utensil Holders:
This idea is not new, but it's so effective to clear stuff lying around in your desk area.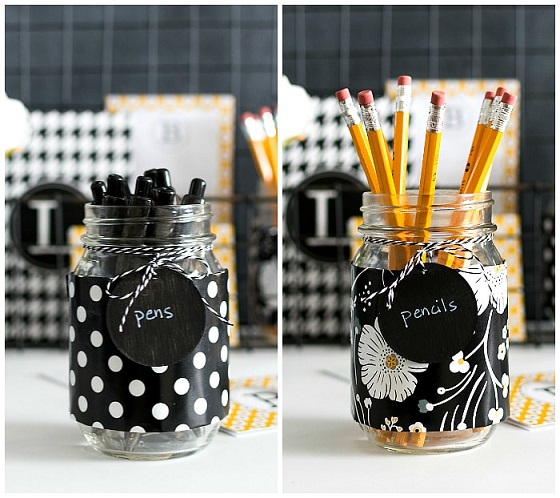 Drawer organizers:
It is really a challenge to keep drawers organized.  But to force yourself to a clean out once a week, your drawers will always be tidy.
By using these clear drawer organizers you can really organize anything in your drawers. This one from Amazon is very handy to organize everything in your drawers.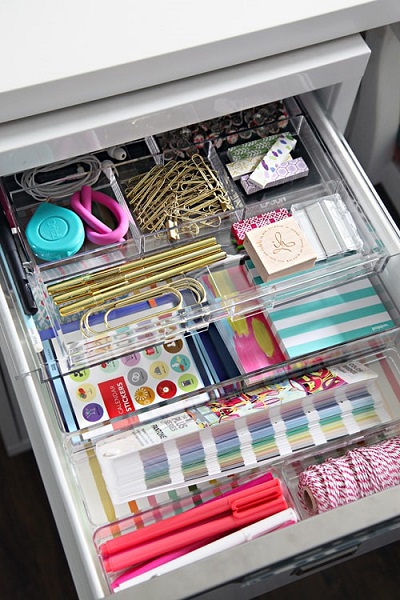 Sort your daily mail in baskets: 
By installing mail baskets against the wall you can really sort out your mail every day. This one from Amazon is just the thing to organize your mail every day. 
Peg Board storage:
DIY organization on a whole new level. Such a satisfying project to see everything come together.  With a few designated areas for pot plants, shelves, and wire baskets and it looks like a million bucks!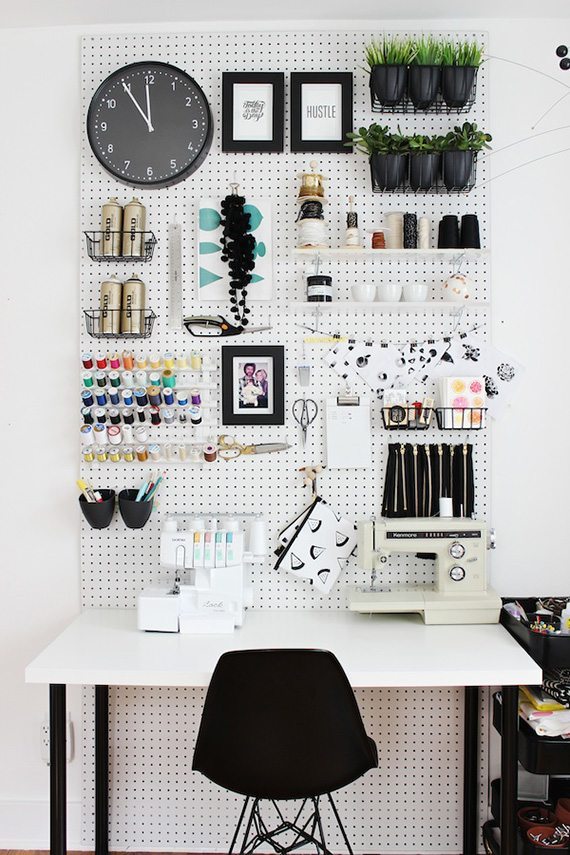 DIY Tin Organizer
This is super cool and so clever to keep your desk tidy.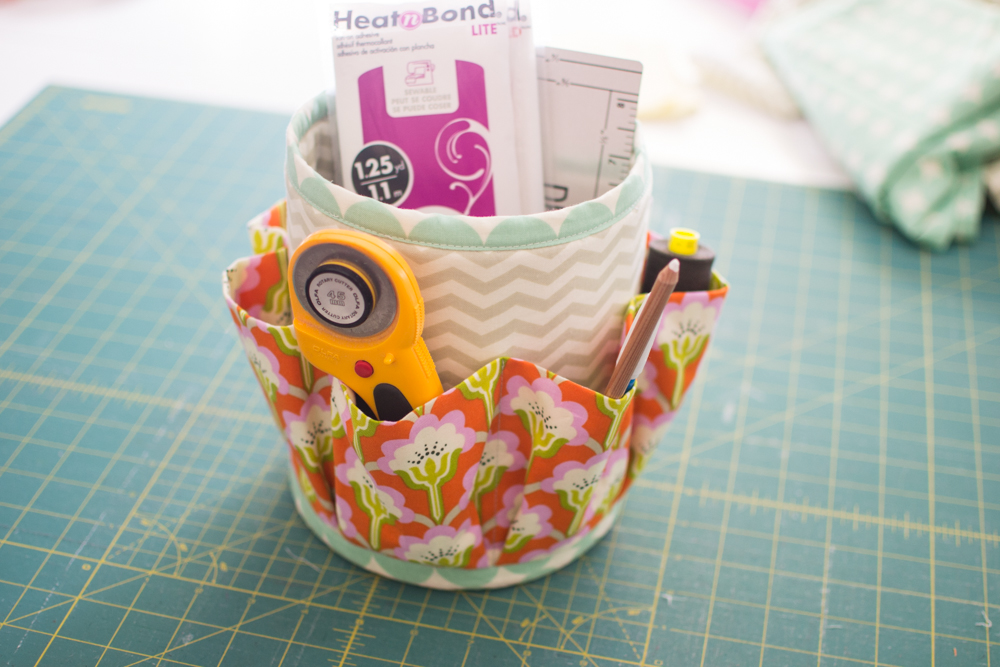 DIY Desk Organizer:
This is such an easy DIY project to tackle. A few wooden planks, cut to size, wood glue and a few screws and you have a brand new desk organizer.
Balsa Wood desk organizer
 Last time I spied a wire dish drying rack which sounds incredibly dull but with my relentless 'DIY hat' on, thought it would be perfect for storing notes and papers for my desk. Cue the balsa wood and you're smugly laughing your way to a desk that's spick and span.
Related Posts:
Hope you have enjoyed these desk organization tips to make you more creative. Save this pin to keep it available to you at all times.  You are welcome to follow me on Pinterest for more ideas and recipes!